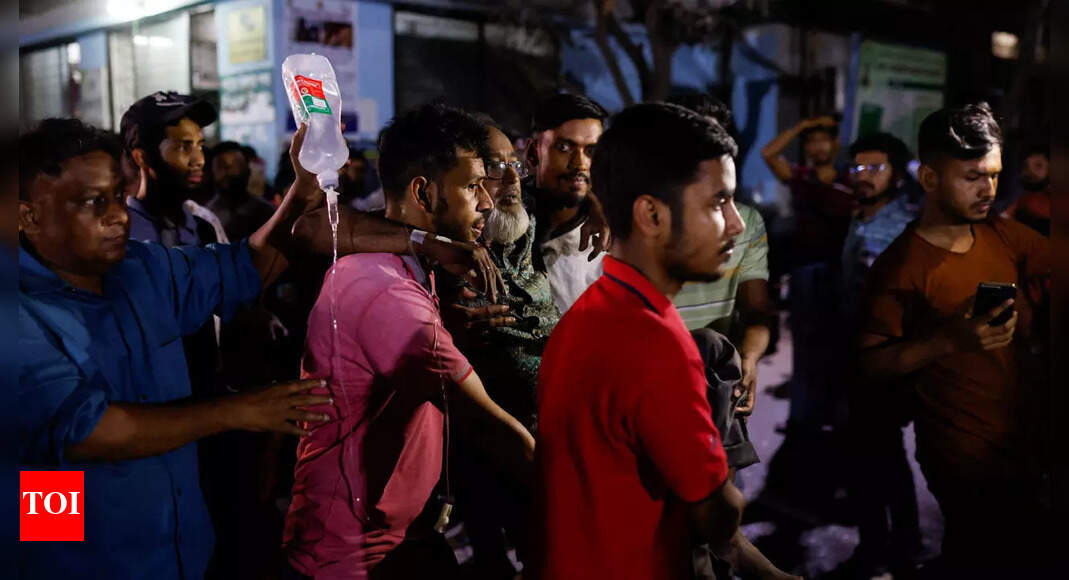 DHAKA: At least 17 people were killed and more than 100 injured in an explosion at a building in Bangladesh. Dhakalocal media reported.
Five fire units were rushed to the scene after the blast, which occurred around 4:50 p.m. (local time), the news portal bdnews24 reported, citing the fire department's control room.
The cause of the blast was not immediately known, but deadly fires and building explosions are common in Bangladesh, where security enforcement is often lax.
The blast shook the fourth and fifth floors of a seven-storey building in Gulistan, a major hub for wholesale goods in the capital Dhaka, shortly before 5 p.m. local time (1100 GMT).
There are several shops for sanitary products on the ground floor of the building and a branch of BRAC Bank was located in the adjacent building.
The blast shattered the bank's glass walls and also damaged a bus parked across the road, reports said.
No fire broke out in the building, but more than 150 firefighters were on the scene to assist in rescue efforts, a fire department spokesman said.
An explosion at an oxygen factory near the southern port city of Chittagong killed three people on Saturday.
(With input from agencies)