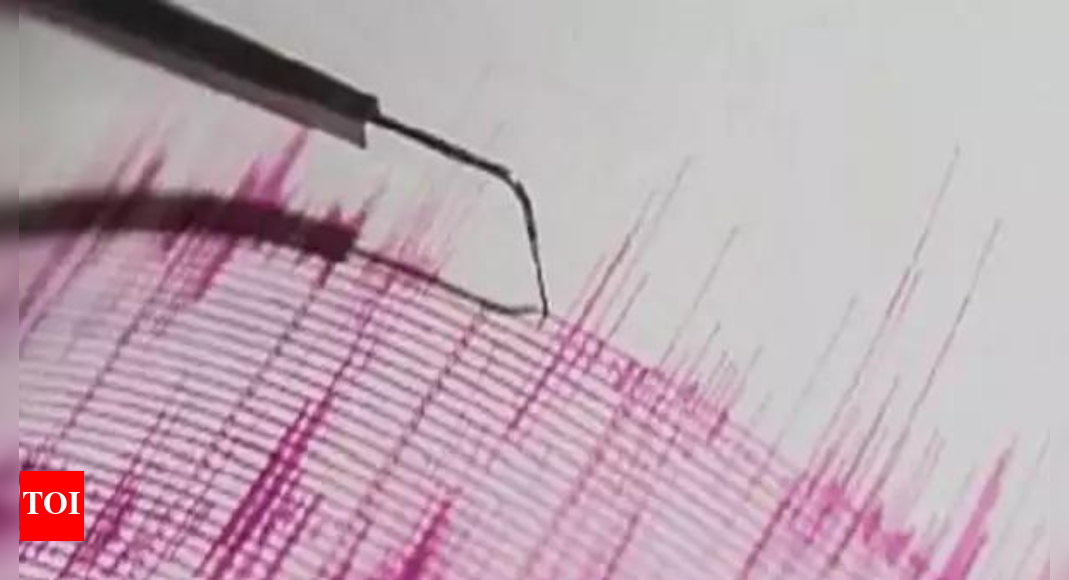 SYDNEY: Scared villagers fled to higher ground for fear of a tsunami when a magnitude 7.0 earthquake struck late Sunday just off the coast of the Pacific island nation of Vanuatu.
The epicenter of the violent earthquake was in the sea off the northern bay of the largest island of Espiritu Santo, about 400 kilometers north of the archipelago's capital. Port Vila.
Kayson Pore, a 22-year-old college student from the village of Hog Harbor in Espiritu Santo, said he and half a dozen friends were looking for crab on the beach when the earth shook.
"It was very big," Pore told AFP by phone.
"We were right on the sea, we were looking for shore crab," he said
"We ran for our lives and then we ran home."
At his home in the village of about 1,000, the earthquake had knocked objects on the ground and broken cups in the kitchen, Pore said.
"People moved to higher ground," he added, fearing a tsunami surge.
But Pore said he had not seen any structural damage to houses in his village.
The shallow quake struck about 17 miles (27 kilometers) deep around 11:30 p.m. local time (1230 GMT), according to the U.S. Geological Survey, which placed it about 16 miles from the Espiritu Santo village of Port-Olry.
People could feel the quake as far away as Port Vila, on Etafe Island, said Natasha Joel, receptionist at the capital's Grand Hotel and Casino.
However, the quake there was "a little small" and no guests were evacuated from the hotel, she said.
A tsunami warning had initially been issued for Vanuatu, New Caledonia and the Solomon Islands, but was canceled about an hour and a half after the quake.
"Tsunami waves reaching 0.3 to a meter above tide level are possible off some coasts of Vanuatu," the NWS Pacific Tsunami Warning Center in Hawaii said.
Waves smaller than 0.3 meters were possible off New Caledonia and the Solomon Islands, it added.
The French embassy in Vanuatu advised people to stay away from the coasts in a post on its official Facebook page.
Residents reported on social media that there was damage.
"A big!!" one person posted on Facebook. "Lots of things broken all around."
New Zealand's National Emergency Management Agency said there was no tsunami threat to its country.
Vanuatu is part of the Pacific Ocean's "Ring of Fire", where tectonic plates collide and regular seismic and volcanic activity occurs.
The Solomon Islands, an island nation just north of Vanuatu, was hit by a magnitude 7.0 earthquake in November, though there were no reports of serious injuries or major structural damage.
In 2018, a magnitude 7.5 earthquake and subsequent tsunami on the Indonesian island of Sulawesi left more than 4,300 dead or missing.
Vanuatu is ranked as one of the countries most prone to natural disasters such as earthquakes, storm damage, floods and tsunamis, according to the annual World Risk Report.