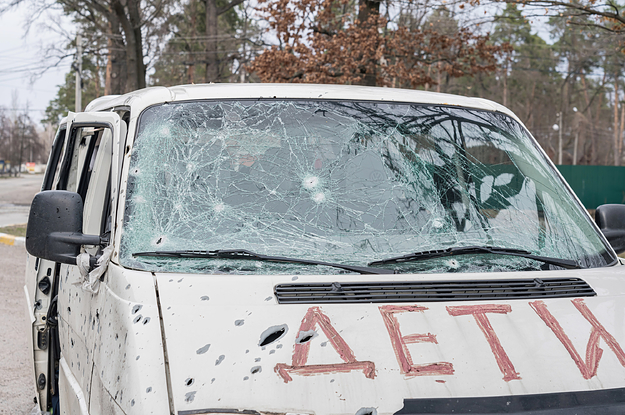 A 14-year-old boy killed in a summary execution.
Girls from the age of 4 and women from the age of 82 are victims of sexual violence.
A priest was brutally beaten, then stripped naked and forced to parade naked through the streets of his village for an hour.
These were some of the nightmarish findings of a new one UN-backed report released on Thursday revealing that Russia has committed war crimes and probable crimes against humanity during its years of invasion of Ukraine.
The three international experts appointed to serve as investigators at the Human Rights Council's Independent International Commission of Inquiry for Ukraine concluded that Russia was guilty of serious violations of international humanitarian and human rights laws.
These include indiscriminate bombing of civilian areas and targeted attacks on Ukraine's energy infrastructure, as well as torture, unlawful imprisonment, summary executions and rape.
"The Commission is concerned about the number, geographic distribution and severity of human rights violations and corresponding international crimes it has documented during its mandate," the researchers wrote in their report. "These have affected men, women, boys and girls of all backgrounds and ages."
The report is likely to have little practical effect on Russia, but it will increase pressure on the country to be held accountable by the International Criminal Court.
At the very least, the report also serves as a historical account of the abuses committed by Russia, which did not cooperate in the investigation.
As a man whose father was executed by members of the Russian army in a village in the Kharkiv region told investigators: "They punished innocent people; now those who are guilty, if they are still alive, must be punished in full.