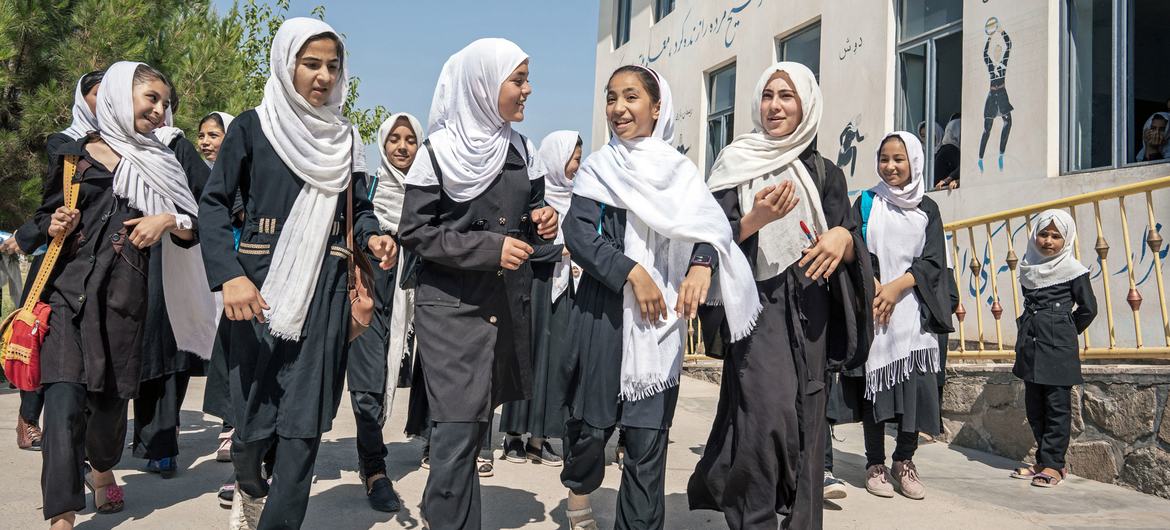 Deputy Secretary-General, Amina Mohammed, UN Women's Executive Director, Sima Bahous, and UN Assistant Secretary-General for Political, Peacebuilding and Peacekeeping Operations, Khaled Khiari, spend four days on a fact-finding mission in Afghanistan to Taliban leaders, and "underline UN solidarity with the Afghan people," according to a press release issued to correspondents on Friday.
Call to reverse course
In meetings with de facto authorities in Kabul and Kandahar, "the delegation immediately sounded the alarm on the recent decree banning women from working for national and international non-governmental organizations, a move that undermines the work of numerous organizations that help millions of vulnerable Afghans."
The latest crackdown on working women followed edicts from the fundamentalist Taliban to close universities to female students until further notice and prevent girls from attending secondary school.
Excluded from public life
Women and girls have also been ordered to stop using parks, gyms and public bathhouses, and they have been banned from most parts of the workforce, along with other restrictions on their freedom of movement, in line with sharia interpretation by the authorities.
The ban on local women working in the critical aid sector went into effect last month, prompting many aid organizations to suspend operations as they were unable to reach many families in need without the support of female staff.
In response, Taliban rulers announced some exemptions, allowing female health workers to do their lifesaving work.
All Afghans suffer from restrictions: Mohammed
"My message was very clear," said the UN deputy chief. "While we recognize the important exceptions made, these restrictions provide Afghan women and girls with a future that locks them in their own homes, violates their rights and denies communities their services".
"Our collective ambition is for a prosperous Afghanistan that is at peace with itself and its neighbors and is moving towards sustainable development. But right now, Afghanistan is isolating itself, in the midst of a dire humanitarian crisis and one of the most vulnerable countries on earth to climate change," she added. "We must do everything we can to bridge this gap."
During their mission, Ms. Mohammed and Ms. Bahous met with affected communities, humanitarian workers, civil society and other key actors in Kabul, the Taliban heartland of Kandahar, and Herat.
'Extraordinary resilience': Bahous
"We have witnessed extraordinary resilience. Afghan women left us in no doubt about their courage and refusal to be erased from public life. They will continue to advocate and fight for their rights, and it is our duty to support them in doing so," said UN Women's top executive Ms. Bahous.
"What is happening in Afghanistan is one serious women's rights crisis and a wake-up call for the international community.
"It shows how fast progress has been made on women's rights over decades can be reversed in a few days. UN Women stands with all Afghan women and girls and will continue to raise their voices to regain all their rights."
UN commitment
The United Nations and its partners, including national and international non-governmental organizations, are helping more than 25 million Afghans who depend on humanitarian assistance to survive, and remain committed to stay and deliver.
"While the recent exceptions to the ban introduced by de facto authorities create space for humanitarian workers to continue – and in some cases resume – operations, these are limited to a few sectors and activities," the UN statement said on Friday.
Need for 'effective delivery'
"The effective delivery of humanitarian aid is based on principles that require it full, safe and unimpeded access for all responders, including women", said Mrs Mohammed.
The visit to Afghanistan followed a series of high-level consultations on Afghanistan in the Gulf and Asia, the UN said.
The delegation met with the leadership of the Organization of Islamic Cooperation (OIC), the Islamic Development Bank, groups of Afghan women in the Turkish and Pakistani capitals of Ankara and Islamabad, and a group of ambassadors and special envoys to Afghanistan based in Doha.
"The delegation met with regional government and religious leaders to advocate for the crucial role and full participation of women and rally support for the Afghan people," the statement said.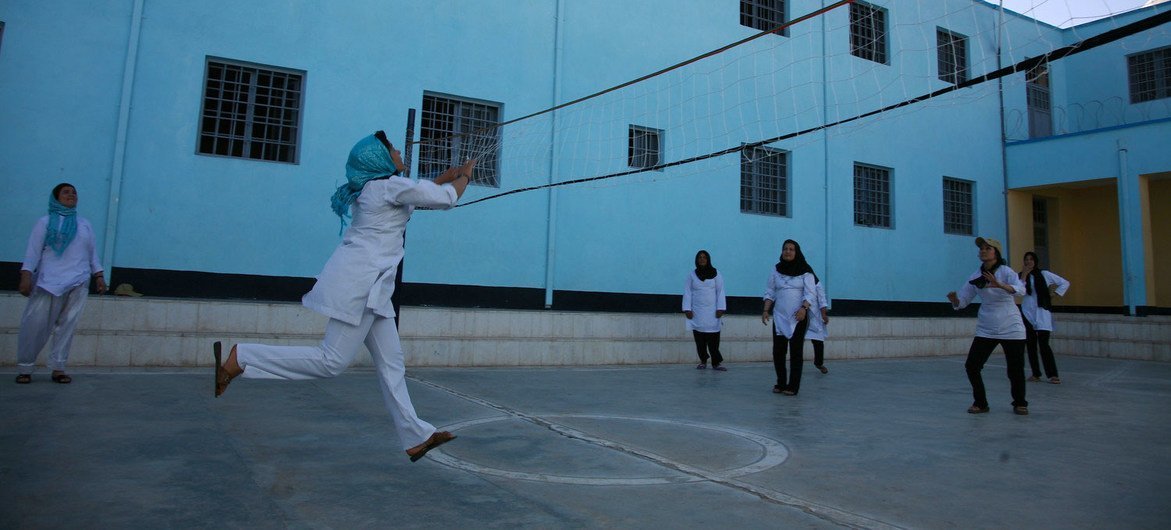 Urgent urge for support
The visits highlighted the crucial role of the UN as a bridge-builder to "find lasting solutions" as well as the urgency to provide life-saving support and maintain effective engagement, led by the United Nations Assistance Mission in Afghanistan (UNAMA). "
The top UN delegation called for efforts to be stepped up to reflect the urgency of the crisis facing Afghan women and girls, "stressing the importance of a united response by the international community."
The UN reported that a proposal to hold an international conference on women and girls in the Muslim world in March this year was "also considered and approved in principle".