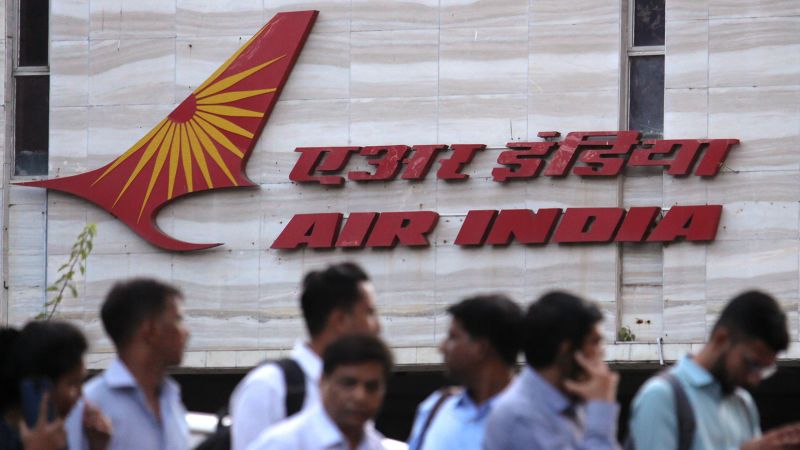 Air India was criticized by the country's aviation regulator on Thursday, January 5, for its handling of an unruly passenger on a flight from New York in November, and also acknowledged that a second similar incident occurred last month on a flight from Paris to New Delhi.
Air India had said in a statement that it had suspended a male passenger for 30 days in accordance with regulations following an incident on November 26 on a flight from New York to New Delhi in which the man, while apparently intoxicated, urinated on a female passenger.
The airline, which is owned by Tata Group, said it had reported the matter to the Directorate General of Civil Aviation (DGCA), India's air safety watchdog, for further action.
However, DGCA said on Thursday it had asked the airline for details of the incident, but on the face of it, it appeared that Air India had failed to comply with its provisions regarding the handling of an unruly passenger on board. "The behavior of the airline involved appears to be unprofessional and has led to a systematic failure," DGCA said in its statement.
The watchdog said it had sent a message to airline executives and the pilots and cabin crew members on the flight asking them to explain within two weeks why no action should be taken against them for non-compliance.
It did not respond to a request for comment asking for details of the measures it expected the airline to take.
Air India did not immediately respond to a request for comment from Reuters on the DGCA report.
In 2017, India issued new standards prohibiting unruly passengers from flying for a minimum of three months to more than two years, depending on the nature of the crime.
Air India reported a second incident on Thursday, which occurred during a Dec. 6 fight from Paris to New Delhi, in which a male passenger urinated on an empty seat and another passenger's blanket.
Air India added that the male passenger on the flight to Paris was taken into custody upon arrival in Delhi, but was later released by the federal police after he arranged an appointment with the victim and issued a written apology. The airline said it did not file a police report out of deference to the victim's wishes.
Above: Air India logo on a building in Mumbai in 2020. Photo by Getty Images.