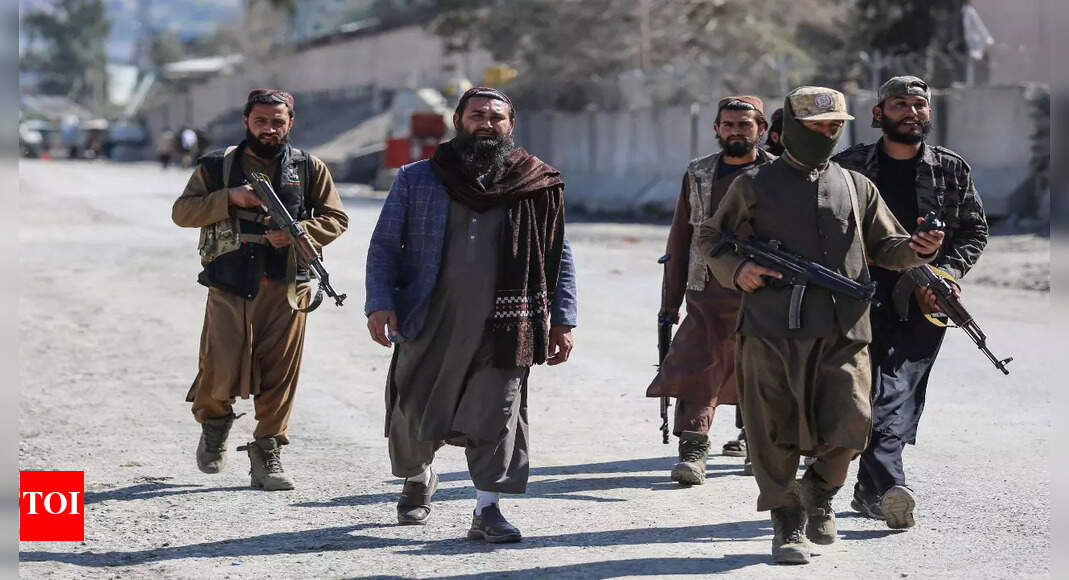 ISLAMABAD: A leading international rights group on Monday called on the UN Human Rights Council to address the ongoing, "ruthless violations" by the Afghan government. Taliban rulersincluding severe restrictions for women And freedom of speech.
Despite initial promises for a more moderate stance, the Taliban have imposed harsh measures since taking power in August 2021 as US and NATO forces are in the final weeks of their withdrawal from Afghanistan after 20 years of war.
The Taliban have banned women from public life and girls' education after sixth grade, carried out public executions after convictions in Taliban courts, and cracked down on minority communities.
Amnesty International said the Taliban have also targeted and illegally detained women's rights defenders, academics and activists in recent months. The arrests are arbitrary and detainees have no legal remedies or access to their families.
The London-based watchdog called on the UN Human Rights Council to establish an independent investigative mechanism in Afghanistan as soon as possible and called on United Nations members to take action to end impunity and ensure justice for victims of Taliban abuse.
"The human rights situation in Afghanistan is deteriorating rapidly and brutal abuses by the Taliban continue every day," said Agnes Callamard, Amnesty's Secretary General.
"It is clear that the Taliban are unwilling or unable to investigate actions by their members that grossly violate the human rights of the Afghan people," she added.
The group also said that people who publicly criticize the Taliban's "abusive rules" have been arrested without explanation, while the crackdown on women's rights and the public killings of minority ethnic Hazaras continue unchecked.
Among those arrested are Narges Sadat, a women's rights advocate; civil activist Fardin Fedayee; author and activist Zekria Asoli and also the Afghan-French journalist Mortaza Behboudi. Former Afghan lawmaker Qais Khan Wakili and journalist Muhammad Yar Majroh are also detained, Amnesty said.
In many cases, no information was provided about the detainees' arrest and whereabouts, amounting to enforced disappearance, the group said.
Taliban spokesmen were not immediately available to comment on Amnesty's report.
Separately, Amnesty reported abuses by the Taliban in the northern province of Panjshir, where their forces are fighting members of the so-called National Resistance Front.
The rights group said it has verified photos and videos on social media posts of at least eight incidents between May and August 2022, which show arbitrary arrests and detentions of about 87 people in Panjshir.
Amnesty quoted an anonymous witness as saying that in one such incident, Taliban residents of Dan-i-Rivat village in Panjshir called a meeting through a mosque speaker and then tied up some 50 men who showed up, hands behind their backs . , and beat them with their rifle butts before taking them away.