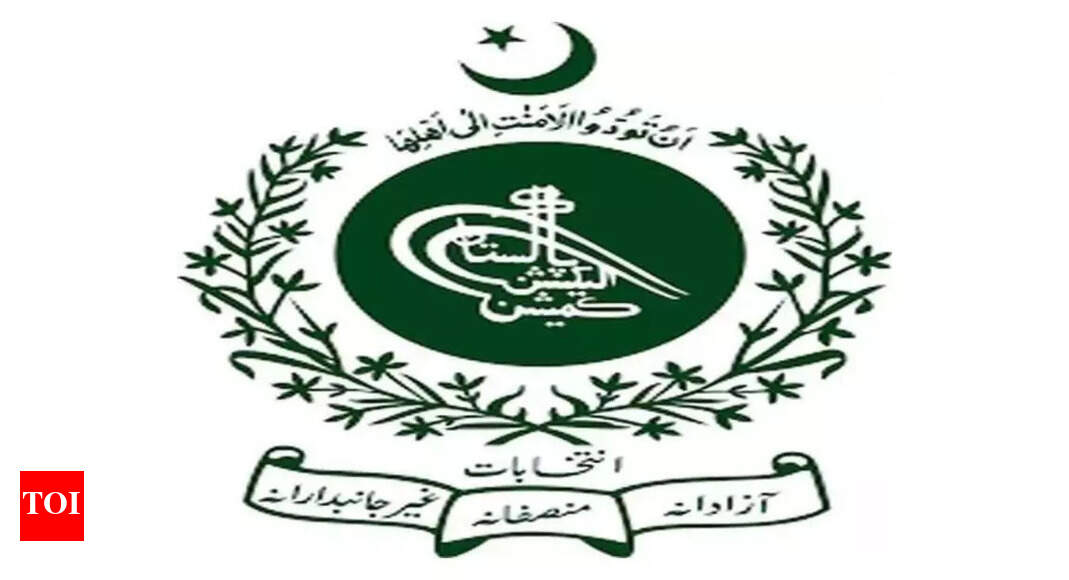 ISLAMABAD: The Pakistani military considers border security its number one priority and will not be available for polling in the upcoming provincial elections due to the "current situation" in the country, the Defense Ministry has informed the Election Commission.
The Election Commission of Pakistan (ECP) has held back-to-back meetings with top Punjab officials and the Secretary and Additional Secretary of the Federal Ministry of Defense to discuss security ahead of the election.
Elections in Pakistan's Punjab province are scheduled for April 30, while in the Khyber-Pakhtunkhwa, the governor has proposed holding elections in the province on May 28.
Minister of Defence Lieutenant General (Retd) Hamood Uz Zaman Khan led a team from his ministry in a meeting chaired by the Chief Election Commissioner (CEC) Sikandar Sultan Raja.
The Election Commission of Pakistan (ECP) said in a press statement on Tuesday that the defense minister along with the additional secretary major general Khurram Sarfraz Khan informed the CEC and ECP officials about the prevailing situation in the country and the deployment of the army.
"They said the Army attaches importance to its basic tasks, with the security of the borders and the country being its first priority. They said the army is not available for election duty at this time due to the current situation in the country," the ECP statement said.
The defense minister also said it would ultimately be the government's decision whether to keep the army confined to its primary duties or appoint it for secondary duties, such as election-related duties.
"They also clarified that in case of election duty, the army can be deployed in rapid reaction forces mode, but it is not possible to perform the duty in static mode," the statement said.
Defense Ministry officials said the country's current economic situation also affected the military.
Military personnel traditionally play a key role in keeping the peace during elections.
However, attacks by the Tehreek-i-Taliban rebels in Pakistan have increased in recent months, forcing the army to adjust its troop deployment.
Without army troops, it can be difficult to maintain law and order during elections.
Pakistan has witnessed a surge in terror incidents in recent months, which have claimed the lives of several people, prompting security forces to raise the bar against militants across the country.