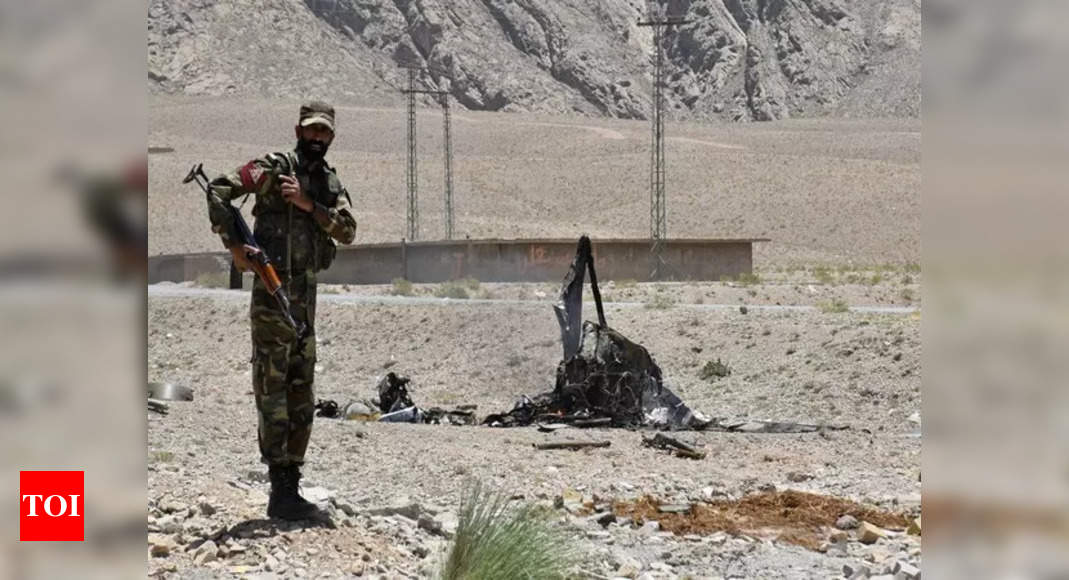 ISLAMABAD: At least 11 terrorists, including two suicide bombers, were killed in an operation conducted by a Pakistani intelligence agency (IBO) in South Waziristan, Pakistan's military media department said.
According to the statement of the Public Relations between services (ISPR) Pakistani security forces killed Hafeezullah Tore alias on Thursday Tear Hafizwho was called a "militant commander" by the officials.
"During intense firefight, 11 terrorists, including terrorist commander Hafizullah alias Tor Hafiz and two suicide bombers, were killed," ISPR said.
The statement added that a large number of weapons and ammunition were also recovered from the slain terrorists.
The statement further added that the killed terrorists were actively involved in terrorist activities against security forces and targeted killing of police in South Waziristan district.
In recent months, the public order situation in Pakistan has deteriorated, with terrorist groups such as the outlawed Tehreek-i-Taliban Pakistan, the Islamic State Group and the Gul Bahadur group carrying out attacks across the country with near impunity.
Earlier, TTP attacked a Pakistani government contractor, Mohammad Nisar's house, who was asked to pay a ransom of Rs 15 million, which he refused. He alleged that the TTP member attacked his home in the Dhamial area of ​​Rawalpindi with a cracker after refusing to pay the ransom, The Dawn reported.
Pakistan's Counter Terrorism Department (CTD) was also involved in the investigation of the case after an initial information report (FIR) was registered with the police on Tuesday.
Nisar in the FIR said he received a voice message on his phone on October 7, 2022. The caller who identified himself as a representative of the TTP demanded a ransom of Rs 15 million.
Nisar said that after ignoring the man's messages, he turned to his brother Mushtaq Ali. He sent a voice message to Ali and asked him to show it to his brother.
According to Dawn, Nisar has been working as a government contractor in Pakistan for 20 years.
Nisar said in his FIR that he was sleeping in his home while his wife and children had gone to their village when he awoke at 4pm on December 28 to hear an explosion outside his home, The Dawn reported.
About 1,000 people were killed and injured in attacks by the Tehreek-e-Taliban Pakistan about the Pakistani government in 2022, according to statistics published by the terror group TTP, Khaama Press reported.
TTP said in a video that most of their attacks took place in Pakistan's Khyber Pakhtunkhwa province. They also launched attacks outside the province, Khaama Press reported.
The spate of attacks came after the TTP ended a ceasefire with the government in November last year, directing its militants to launch attacks across the country.
Insurgents in Balochistan have also stepped up their violent activities and formalized an affiliation with the TTP, according to the Dawn report.