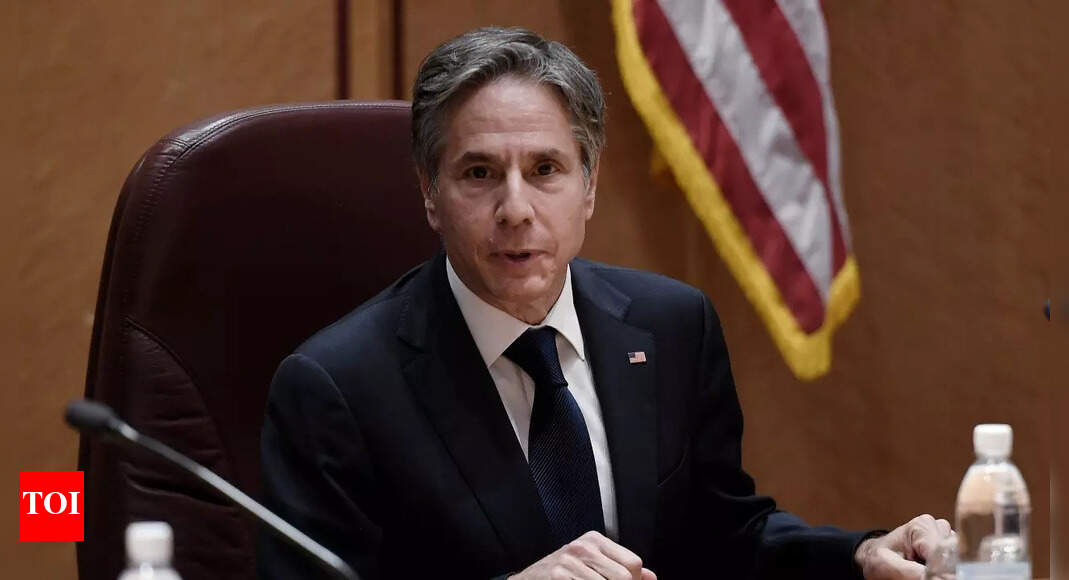 WASHINGTON: US Secretary of State State of Antonius Blinken has warned China against changing the status quo on Taiwan, which is vital to maintaining peace and stability in the region.
In recent years, China has tried to build military and economic pressure on Taiwan, Flashing said Friday during a conversation with David Axelrod, founder of the Institute of Politics at the University of Chicago.
Regarding Taiwan, what we've seen over the last few years, I think China made a decision that it was no longer comfortable with the status quo, a status quo that had been around for decades, which had actually been successful in terms of the relationship between our countries and managing this difficult situation," said the Secretary of State.
pti
"We've seen them over the last few years… they've stepped up pressure on Taiwan, military pressure, economic pressure, trying to cut ties with countries around the world and international organizations," he said.
From America's perspective, that status quo has worked and is vital to what matters to the US, which is to maintain peace and stability in the Taiwan Strait, he added.
Fifty percent of the container ships that circumnavigate the world each day pass through the Taiwan Strait, 70 percent or more of the computer chips produced in the world at the higher ends are made in Taiwan. If this is disrupted, the entire global economy will suffer, Blinken said.
"Every country in the world has an interest in ensuring that peace and stability remain in the straits and that disputes are resolved peacefully, not through pressure, coercion and certainly not through the use of force," he said in a statement. response to a question.
Blinken is scheduled to travel to Beijing next month.
"We're in a competition. We're having, I think, a moment in time, which we can also talk about, where we're no longer in the post-Cold War era. There's a competition to shape what after that comes." he said.
"China is a leading competitor and in many ways the vision they have for what the world should be and where it should go is not the same as we have. But competition is one thing, conflict is another. strongly in our interest to make sure that, even when we compete very, very vigorously, we avoid … coming into conflict," he said.
"One of the ways you do that is to make sure you actually have good lines of communication, that you talk, that you're involved, that you put a guardrail on the relationship, that you put a floor under it. That's what the President (Biden) and President Xi were doing in Bali," Biden said.