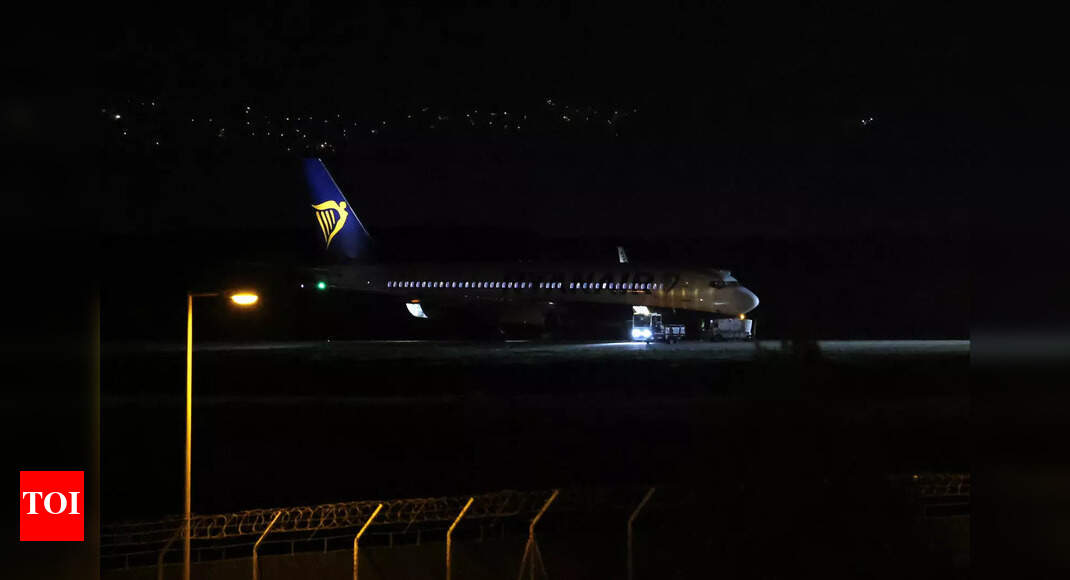 ATHENS: Greek warplanes rushed for a Ryanair flight from Poland to Greece with 190 people on board after a bomb threat was reported to authorities, officials said.
Two F-16 jets were accompanying the flight, which took off from Katowice to Athens, as it entered Greek airspace from North Macedonia, the source told AFP.
The Boeing 737 had previously been escorted by Hungarian fighter jets, the official added.
The flight finally landed in a remote area at Athens International Airport shortly before 1600 GMT, a delay of nearly two and a half hours.
"The passengers have disembarked and are being inspected," Greek police spokeswoman Constantia Dimoglidou told AFP.
"There were 190 people on board, including the crew. The plane will be checked after the passengers," she said.
As the plane approached Athens, it was diverted by sea as a precaution.
Peter AdamczykPR manager at Katowice airport said they received a telephone warning when the plane flew over Slovakia.
"After the plane took off, there was a call to the airport information center about the possible presence of an explosive device on board," Adamczyk told AFP.
"We contacted air traffic control, who then contacted the pilots," he added.