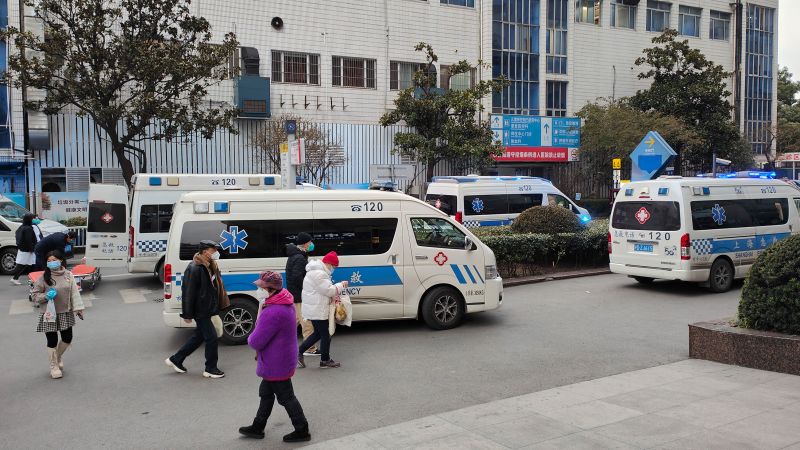 CNN
—

Nearly 60,000 people have died from Covid in China since the country abruptly backed away from its tight "zero-Covid" policy in early December, a National Health Commission (NHC) medical official told a news conference in Beijing on Saturday.
Jiao Yahui, head of the NHC's medical affairs department, said China recorded 59,938 Covid-related deaths between December 8 and January 12. diseases, such as cancer and cardiovascular disease.
China has previously listed only those Covid patients who succumbed to respiratory failure as deceased to Covid. In the month after Dec. 8, China reported just 37 deaths from local cases of Covid, according to figures released on the website of China's Center for Disease Control and Prevention (CDC) cities.
The World Health Organization and the United States have accused China of "underrepresenting" the severity of the current outbreak, while top global health officials have also urged Beijing to share more data on the explosive spread of Covid in China, where reports have emerged of overcrowded hospitals and funeral homes.
Jiao, the medical official, said fever clinical visits and Covid hospitalizations in China have already peaked.
According to the NHC, visits to fever clinics — both urban and rural — have declined since the peak when more than 2.86 million people visited them on Dec. 23, 2022.
On Jan. 12, 477,000 people visited fever clinics across China, Jiao said on Saturday.
The NHC said hospitalizations of Covid-19 patients also peaked on January 5, 2023, when 1.63 million people were hospitalized and 1.27 million Covid patients were still hospitalized as of January 12, it added. Jiao to it.