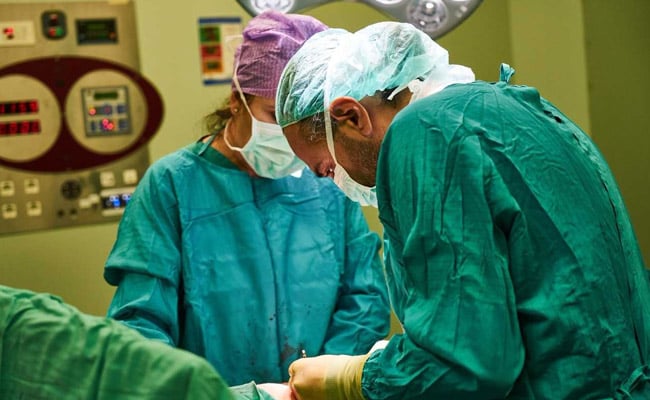 kathmandu:
A 26-year-old man in Nepal had to undergo surgery to remove a bottle of vodka from his stomach, leading to the arrest of one person, according to a media report on Friday.
The vodka bottle was found during a medical checkup after Nursad Mansuri of Gujara Municipality in Rautahat district complained of severe abdominal pain.
He was admitted to a hospital five days ago and underwent a two-and-a-half-hour operation to successfully remove the bottle, The Himalayan Times newspaper reported.
"The bottle had ripped his intestines apart, causing the stool to leak and his intestines to swell, but he is now out of danger," a doctor said.
According to police, Nursad's friends may have gotten him drunk and shoved a bottle into his stomach through his rectum.
The bottle is believed to have been pushed through his rectum into Nursad's stomach, which luckily suffered no damage, the report said.
Rautahat police have arrested a Shekh Samim in connection with the incident and also questioned some of Nursad's friends.
"As we suspect Samim, we have detained him and are conducting an investigation," Chandrapur local police said.
"Some of Nursad's other friends are on the loose and we are looking for them," said Rautahat police superintendent Bir Bahadur Budha Magar.
Further investigation is ongoing, the report said.
(Except for the headline, this story has not been edited by NDTV staff and is being published from a syndicated feed.)
Featured video of the day
PM brings up temple vandalism reports in joint press meeting with PM of Australia