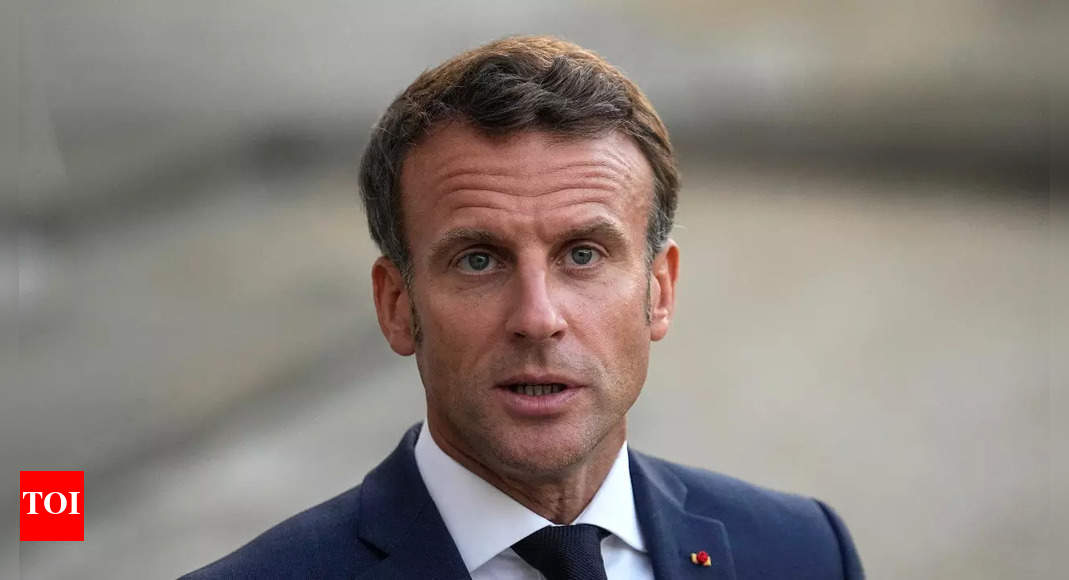 NEW YORK: Referendums planned in Russian-occupied Ukrainian regions over Russia joining will not be recognized by international community, French President Emmanuel macron said Tuesday, calling the plans "cynical" and "a parody."
"If the idea of ​​the Donbas referendum wasn't so tragic, it would be funny," he told reporters.
Macron said in New York that the referendum proposals for eastern Ukraine were an additional provocation after the Russian invasion of his neighbor.
"I think what has been announced by Russia is a parody," Macron said. "This is cynicism and it will clearly not be recognized by the international community."
Russian-installed leaders in occupied territories of four Ukrainian regions have plans for referendums on accession to Russia, a move that Kiev dismissed as a stunt by Moscow to try to regain the initiative after major losses on the battlefield.