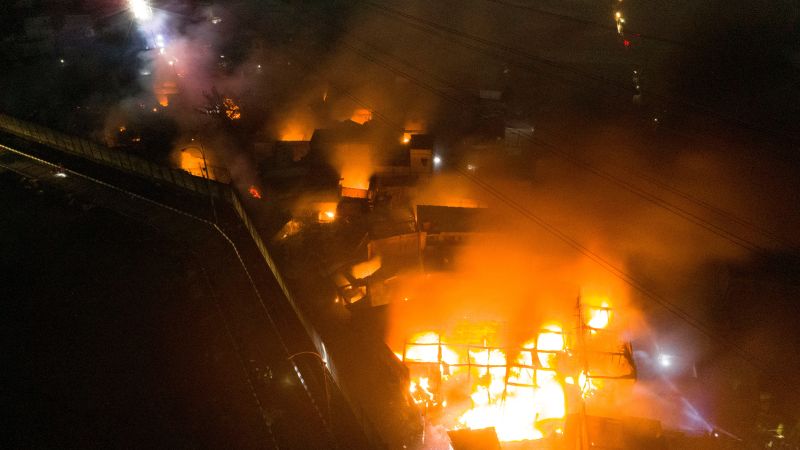 CNN
—

At least 16 people have been killed in a fire at a petrol station in the Indonesian capital Jakarta, CNN partner CNN Indonesia reported on Friday.
The station is operated by Pertamina, the Indonesian state energy company.
Footage posted on social media showed a huge flame blazing and people running for cover.
Some local residents have been evacuated and the Jakarta Fire Department has sent 52 units to fight the blaze.
Pertamina will investigate the cause of the fire and treat those affected, the company's CEO Nicke Widyawati told CNN Indonesia.
Fuel supplies for Jakarta will be delivered from other terminals nearby, Widyawati said.
In 2018, five fishermen were killed in an oil spill caused by a leak in Pertamina's submarine crude oil pipelines.
Indonesian authorities at the time declared the state of "emergency relief" due to the sheer size of the spill and the environmental damage off the coast of the Southeast Asian country.