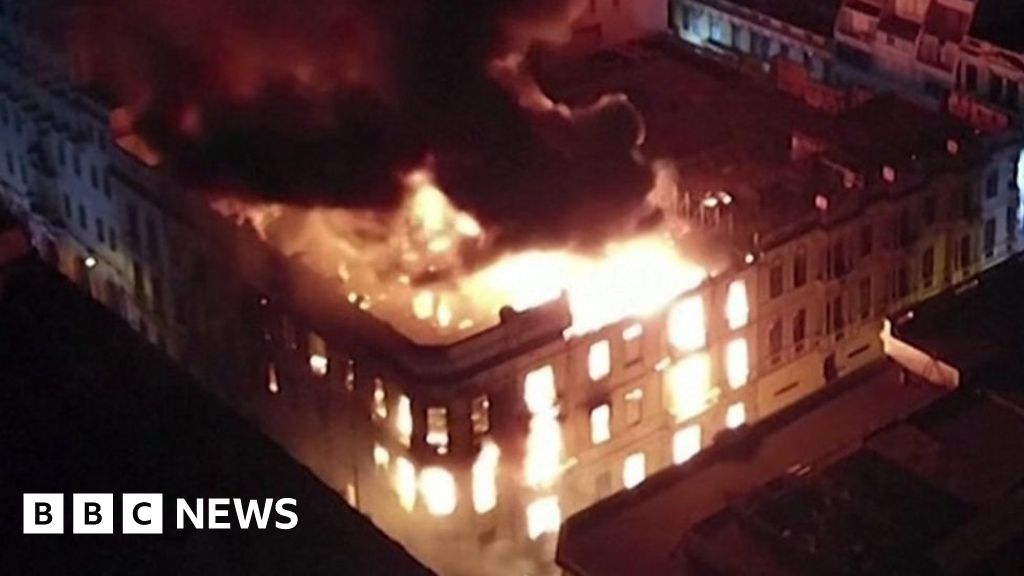 A historic building in Lima caught fire on Friday as protests against Peruvian President Dina Boluarte continued.
Firefighters fought to put out the fire and it is believed that the building, in Plaza San Martín, was empty during the blaze.
Dozens of lives have been lost during weeks of demonstrations in Peru after former leader Pedro Castillo was ousted.
Protesters want Boluarte to resign and call new elections, and Castillo, her left-wing predecessor, to be released.
Read more: