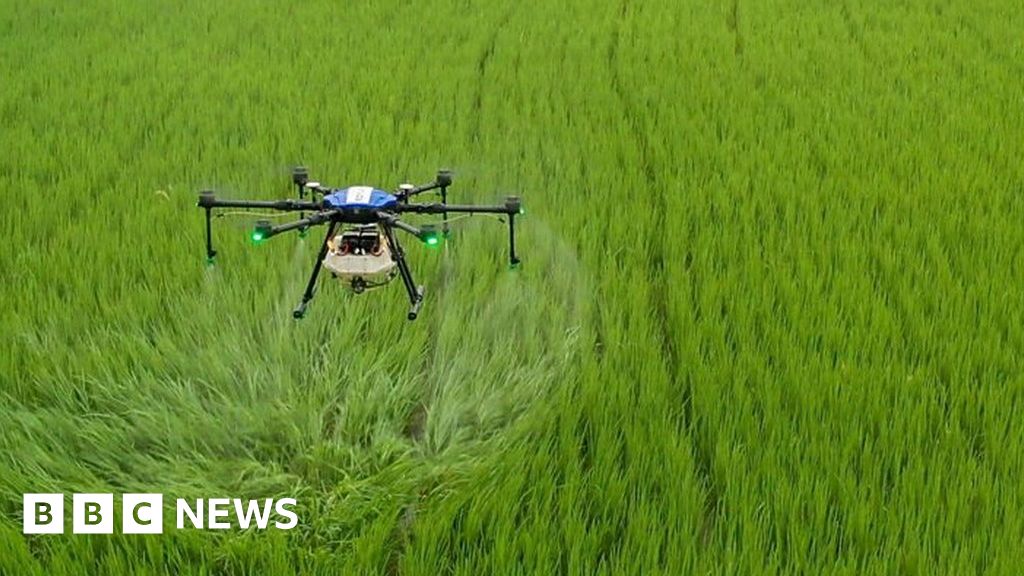 India's agricultural sector has mostly failed to keep up with the new technology and largely relies on traditional methods.
But start-ups specializing in drone technology are trying to change that – farm by farm.
These companies encourage farmers to use drones to monitor the health of crops and spray them with fertilizers and pesticides. The trend coincides with the federal government's ambitious plan to make India a hub for drones by 2030.
The BBC's Arunoday Mukharji traveled to Kancheepuram district in the southern state of Tamil Nadu to understand how farmers are adapting to working with the device in their fields.
Video by Jaltson Akkanath Chummar and Saraskanth TK