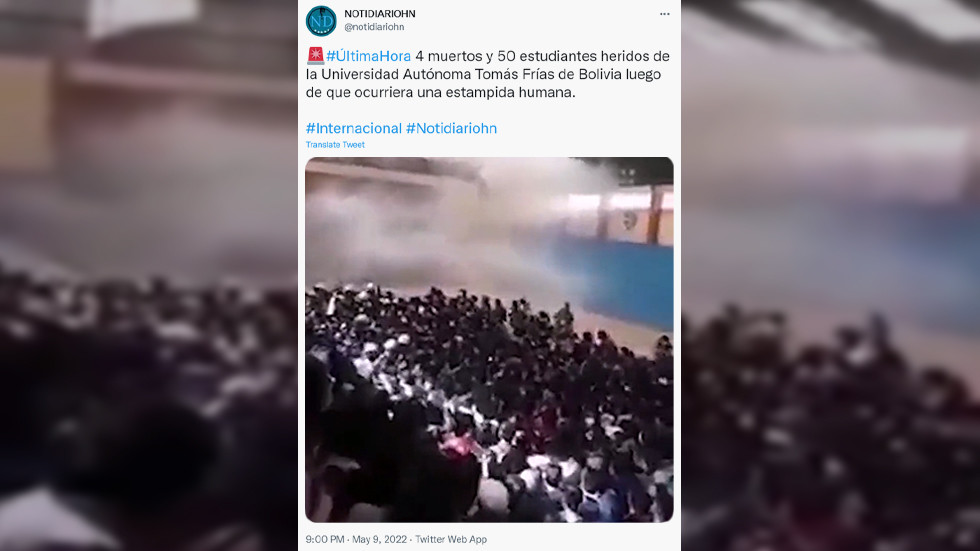 Four people were trampled to death in Bolivia after a gas canister disrupted elections at a university
Four students were killed in a stampede on Monday after a chemical agent was spread in a crowded university sports hall in Bolivia, police said. Up to 80 people were reported to have been injured.
Rector Pedro Lopez said the students had gathered in the building, at Tomas Frias Autonomous University in the southern city of Potosi, to elect their representative to the Local University Federation.
The meeting immediately fell into chaos after someone threw an object into the crowd. According to some reports, it was a tear gas canister.
Videos and photos on social media show people fleeing the building and later tending to fellow students who were lying on the floor.
Police say the suspect, who is also a university student, has been arrested. They did not release his identity and did not comment on possible motives.
President Luis Alberto Arce Catacora expressed his condolences to the victims.
You can share this story on social media: