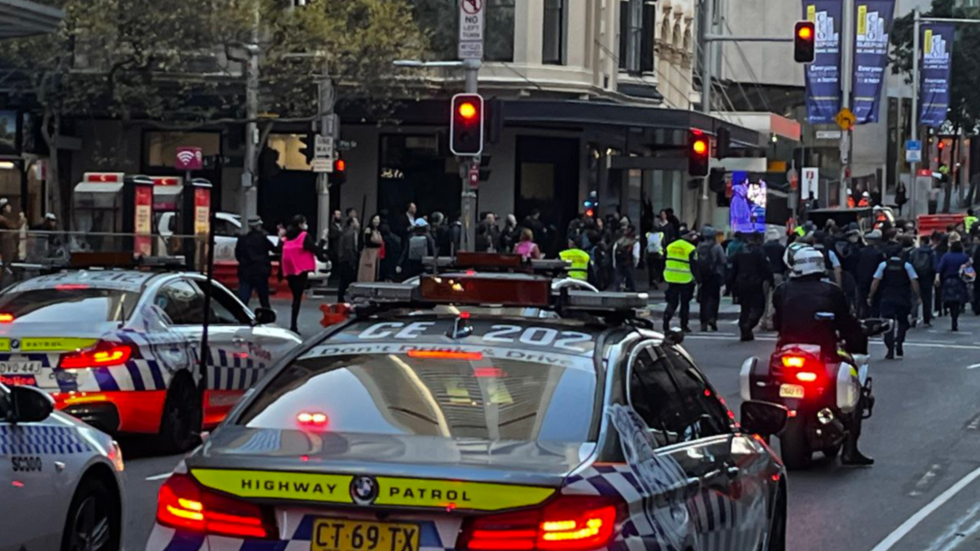 Dozens of climate change protesters disrupted rush hour traffic in Sydney, Australia, on Monday morning. Despite multiple arrests, the 'Blockade Australia' group promised to continue their campaign throughout the week.
A woman was arrested after chaining herself to the wheel of her vehicle and blocking the Sydney Harbor Tunnel, police confirmed. At least ten more people were reportedly arrested elsewhere as protesters marched through the city, followed by police.
At one point, an apparently disgruntled motorist was seen trying to drive through the blockade as activists jumped in front of the car. It is not clear if anyone was injured.
The protest was organized by the Blockade Australia group, which has repeatedly accused Australia of: "steering the climate crisis", and promised to continue with their "week of resistance to climate destruction."
The same group was behind a five-day blockade of Port Botany, one of Australia's largest deep-water ports, in March.
#Break: Sydney's CBD has been taken over by climate protesters from Blockade Australia. Protesters started in Hyde Park and march through the city to the Harbor Bridge. Police are close by and are expected to make arrests. pic.twitter.com/2FI0DbHSzu

— 10 News First Sydney (@10NewsFirstSyd) June 26, 2022
In response, the New South Wales government passed new legislation, introducing fines of up to $22,000 and up to two years in prison for blocking critical infrastructure, including major roads. Authorities promised that severe sentences will not be punished "legitimate" community gatherings, but only "anarchist protesters" that threaten major disruptions.
You can share this story on social media: