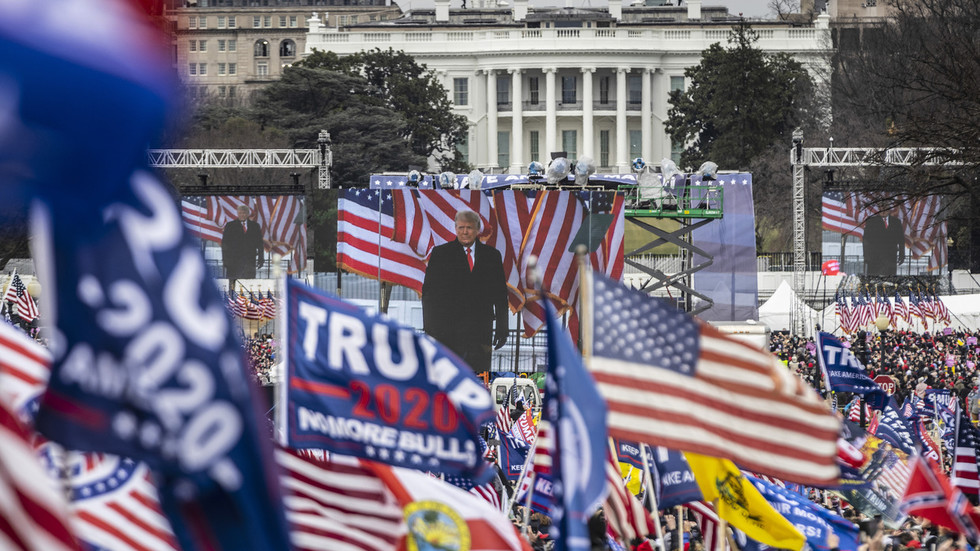 Expressing 'anti-authority' beliefs in Facebook posts could trigger FBI investigation, DOJ sources told the New York Post
Facebook has reported users to the FBI's domestic terrorism unit for nothing more than anti-authority sentiment, the New York Post reported Wednesday, citing Department of Justice (DOJ) sources.
"Facebook provides the FBI with private conversations protected by the First Amendment without any subpoena", the sources claimed, explaining that this has happened"outside the legal process and for no probable reason."
Just raising concerns about the legitimacy of the 2020 US election results was enough to get users flagging, they said.
Excerpts from those messages, often emphasizing the "most blatant sounding remarks out of context", were presented to nearby FBI field offices as "leads."
After receiving it, the local offices were able to file subpoenas with their partner's law firm in the US to legally obtain the private messages Facebook had already displayed outside of the legal process, the Post's sources claimed.
None of the subsequent FBI investigations revealed any criminal or violent activity, the sources said.
"It was a waste of our time," complained a source, calling a "pleasureof subpoenas and other activities over the past 19 months aimed at supporting President Joe Biden's administration's claims of the threat of domestic terrorism in the wake of the January 6 Capitol uprising.
The users Facebook targeted for this kind of surveillance were all "gun-carrying red-blooded Americans who were angry and shot their mouths and talked about organizing protests after the electionsaid the source, adding that there are "nothing criminal, nothing about violence or butchering or killing someone."
Facebook initially cited the DOJ sources' allegations as "falsebefore releasing a second statement to the Post an hour later characterizing them as "wrong,' insist that the company's relationship with the FBI'designed to protect people from harm" instead of "proactive deliverylaw enforcement with the names of users expressing anti-government sentiment.
"We carefully examine all government requests for user information to ensure they are legal and closely matched, and we often push backErica Sackin, a spokesperson for parent company Meta, said in the statement.
The FBI admitted to having received information"with research value" from social media providers and that the "maintains an ongoing dialogue to enable rapid exchange of threat intelligence", but would not confirm or deny the specific allegations made by the DOJ whistleblowers.