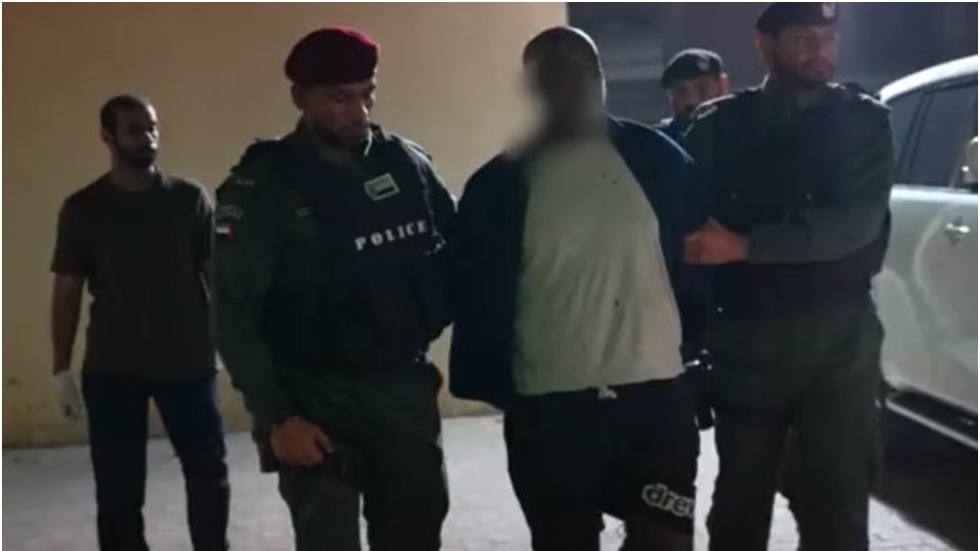 Kidane Zekarias Habtemariam was previously sentenced in absentia to life in prison for extorting money from African migrants
A notorious trafficker convicted of smuggling thousands of people during Europe's migrant crisis has been arrested in an international operation led by the UAE in collaboration with Interpol.
Kidane Zekarias Habtemariam, an Eritrean who had been on Interpol's radar since 2019, was arrested in Sudan on January 1. According to the UAE Ministry of Interior, he led an organization that "East African migrants abducted, assaulted and extorted to smuggle into Europe."
Habtemariam was initially arrested in Ethiopia in 2020, but escaped from a courthouse in Addis Ababa the following year. An Ethiopian court sentenced him in absentia to life in prison for human trafficking in 2021. Habtemariam was charged with holding refugees and migrants in warehouses in Libya and extorting thousands of dollars from them and their families, Reuters reported at the time, citing legal documents .
He was also wanted in the Netherlands, with the Dutch government describing him as "one of the world's most notorious and vicious human traffickers." According to Dutch authorities, Habtemariam ran a migrant camp in Libya, where residents were forcibly detained, beaten and raped.
Officials said Habtemariam was taking advantage of the plight of people desperately trying to escape to Europe, which has seen a large influx of migrants since 2014. unsafe boats.
"It is estimated that Kidane has been responsible for trafficking hundreds of victims since 2014. His arrest will neutralize a major human trafficking route to Europe and protect thousands who would have been at risk of exploitation. the UAE's interior ministry said in a statement on its website on Thursday.
Brigadier Saeed Abdullah al Suwaidi, a senior anti-drug official in the Emirates, said the arrest of the suspect had allowed the route to be closed by migrants from Sudan, Eritrea, Ethiopia and Somalia to Libya. From there they had attempted to cross the Mediterranean and land on European shores.
You can share this story on social media: