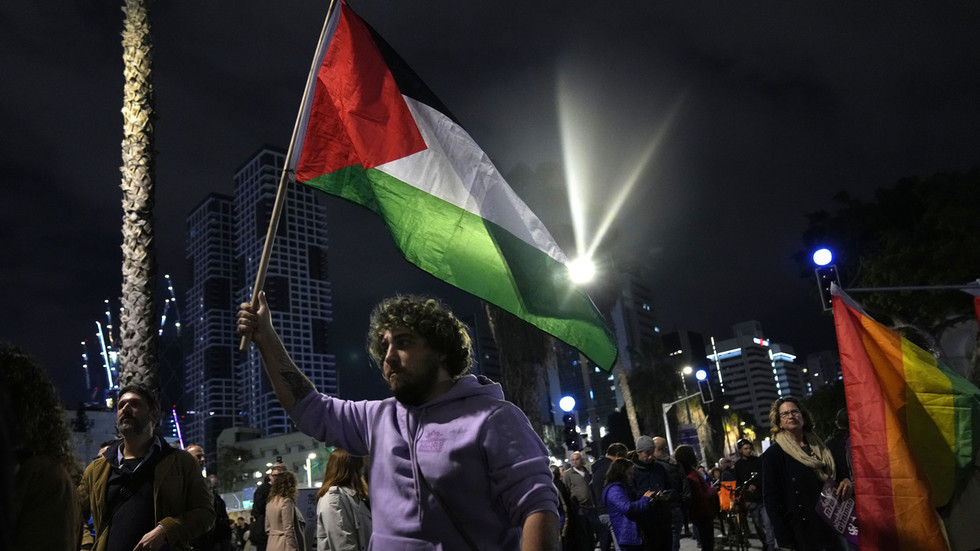 West Jerusalem's new national security chief has ordered the removal of "terror flags" from public places
Israel's National Security Minister, Itamar Ben-Gvir, has reportedly banned the waving of Palestinian flags "encourage terrorism" and may no longer be allowed in public places.
"It is inconceivable that lawbreakers will wave terror flags, incite and encourage terrorism," he said. Ben-Gvir said in a statement quoted by the Jerusalem Post on Sunday night. "I have issued instructions to remove flags that support terrorism from public spaces and to stop incitement against the State of Israel."
The nationalist security chief, who sparked controversy shortly after taking office by visiting the Temple Mount grounds last week, dismissed concerns that his flag command would infringe on civil liberties, arguing that freedom of speech "Does not extend to identification with a terrorist" and those who want to harm Israeli soldiers.
"We will fight terrorism and the encouragement of terrorism with all our might!" he added in a tweet.
Ben-Gvir instructed the Israeli Police Commissioner, Kobi Shabtai, to order officers to remove the Palestinian flags. Under Israeli law, flying Palestinian flags is not illegal, but military and law enforcement agencies have the authority to remove them in cases where they are deemed a threat to public order.
Ben-Gvir was given the job of National Security Minister after his Otzma Yehudit party, whose name translates to Jewish Power, joined the coalition government of newly re-elected Prime Minister Benjamin Netanyahu. The coalition agreement included a policy of removing Palestinian flags from state-funded institutions. Sunday's order appears to go one step further and ban the flags in all public places.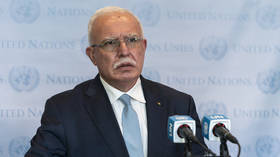 The move came after Palestinian flags flew during an anti-government protest in Tel Aviv on Saturday night. Concerns also arose after the release of Israel's longest-serving Palestinian prisoner, Karim Younis, who was convicted in 1983 of kidnapping and murdering an Israeli soldier. Younis waved a Palestinian flag as he returned to a party in the northern Israeli village of Ara.
Netanyahu's government has also announced a series of punishments from the Palestinian Authority (PA) for seeking legal advice from the UN International Court of Justice on the Israeli occupation of Palestinian territories. Palestinian Foreign Minister Riyad al-Maliki found out on Sunday that those sanctions apparently include the revocation of his passport.
Ben-Gvir shrugged off condemnations from the PA and Arab states over his visit to the Temple Mount on Tuesday. "The Temple Mount is open to everyone", he said, adding "those who make threats should be dealt with with an iron fist."
You can share this story on social media: