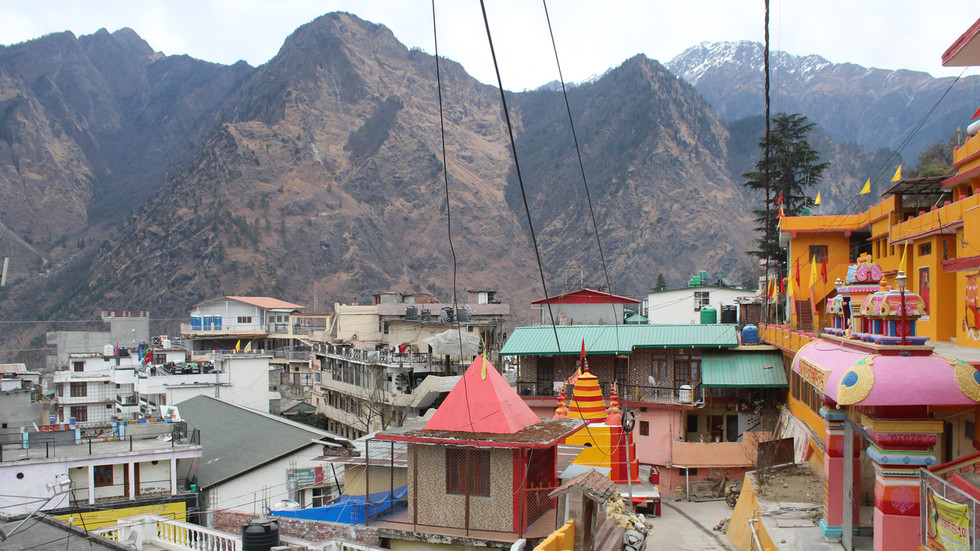 The central part of the Indian city of Joshimath sank as much as 5.4 cm sometime between late December and early January, the Indian space agency reports. The popular tourist location is in danger of sinking over time, partly due to infrastructure development.
A report from the Indian Space Research Organization (ISRO) was released on Wednesday and detailed changes were detected by satellite observation in Joshimath. Rapid subsidence occurred sometime between Dec. 27, 2022, and Jan. 8, 2023, according to the National Remote Sensing Center. According to witness accounts, it most likely happened around Jan. 2, it added.
The report included a map of the affected area, which was limited to the center of Joshimath. The height differences varied according to the data between 1 and 5.4 cm.
ISRO observations over the past year found a slow subsidence of up to 9 cm over a nine-month period, the report said.
Located on the slope of a hill in the north Indian state of Uttarakhand, Joshimath is a popular destination for pilgrims and tourists. There are several temples in the area including in the town of Badrinath which is about 45 km away. Joshimath hosts people traveling to these locations.
However, the settlement's location inherently has fragile Himalayan geology and treacherous environments. Thousands of people have died in recent decades from natural disasters, including earthquakes, landslides, flash floods and avalanches. The floods in Uttarakhand in February 2021 alone have claimed more than 80 lives and more than 120 people missing.
Land subsidence has been affecting Joshimath for some time, with the impact magnified by the depletion of groundwater for irrigation and the rapid development of infrastructure, including construction of hydroelectric power plants, according to scientists.
Soil movement damages roads and walls, often making people's homes unsafe to live in. Uttarakhand chief minister Pushkar Singh Dhami ordered a mass evacuation last week after an investigation conducted by the district administration found deep cracks in 603 buildings in the city.
You can share this story on social media: