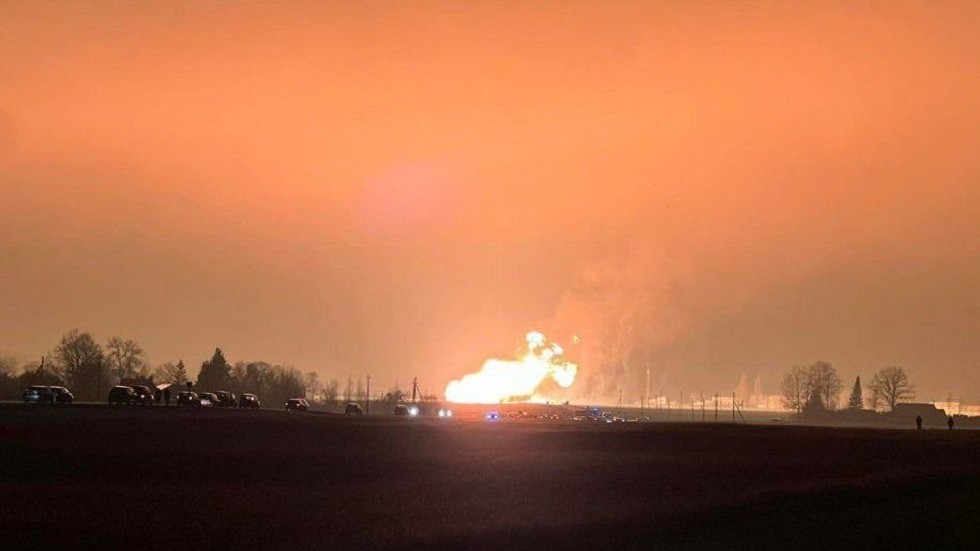 A gas pipeline connecting Lithuania and Latvia exploded Friday, leaving a fireball visible for 17 kilometers. The Lithuanian gas network operator is investigating the explosion and no foul play is suspected.
The explosion occurred along part of a pipeline in Lithuania's Pasvalys region, grid operator Amber Grid said in a statement. The blast broke one of two parallel lines. The company said it immediately shut off gas flow after the incident, adding that deliveries to Pasvalys residents via the undamaged line would resume.
Firefighters were dispatched to put out the blaze, but their efforts were hampered as residual gas in the line continued to burn. Flames shot up to a height of about 50 meters (160 feet) and were visible from 17 kilometers (11 miles) away, Lithuanian news site Delfi reported.
Lithuanian broadcaster LRT said the nearby village of Valakeliai had been evacuated by police as a precaution, with its population of about 250 asked to leave their homes.
Amber Grid director Nemunas Biknius told Delfi an investigation will begin once the fire is extinguished. He added that the company has so far seen no evidence of one "malicious event", but will look into the possibility anyway.
The pipeline transports gas to the northern regions of Lithuania and further to Latvia. No supply problems were reported on the Latvian side, Energy Minister Raimonds Cudars said.
You can share this story on social media: