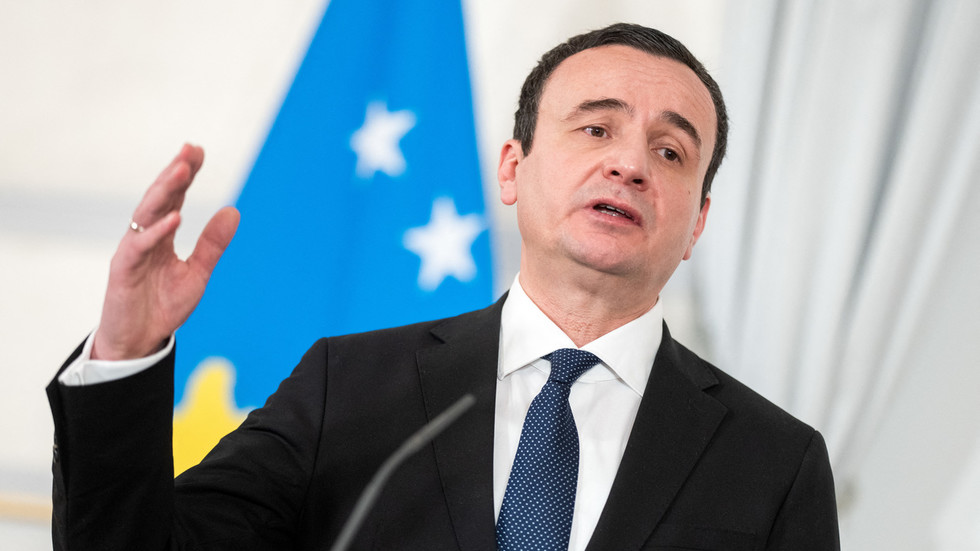 Serbian President reminded Albin Kurti that borders are determined by international law
Kosovo Prime Minister Albin Kurti is trying to play the victim and portray himself as one "new Zelensky," Serbian President Aleksandar Vucic said this on Saturday after a meeting with Derek Chollet, adviser to the US State Department.
"It is a difficult situation for us, all major powers have recognized Kosovo's independence, don't expect anything nice and sweet. It's not yesterday, there's nothing to be surprised about," Vucic conceded.
The president reaffirmed Belgrade's position that it sees Kosovo as a breakaway region and considers it an integral part of Serbia. Kosovo received partial international recognition, although its independence claim was supported only by the US and most of its allies. Vucic noted that Kurti has relentlessly tried to portray himself as a victim of Serbia's perceived aggression.
"Borders are not defined by Kurti, but by international law. This is another desperate message in which he tries to present himself as a victim, as a 'new Zelensky' and me as a 'little Putin'. claimed Vucic.
Serbia and Kosovo have been at odds for most of 2022 over Pristina's plans to ban Belgrade-issued license plates in their jurisdiction. The controversial initiative led to recurring tensions between ethnic Serbs and ethnic Albanians in the region. Kosovo's heavily armed police units were deployed in Serb-populated areas, prompting locals to stage protests and erect barricades.
Tensions flared again earlier this month when two Serb youths were injured in a drive-by shooting near the town of Strpce. The incident occurred as the two were walking and carrying traditional oak branches as part of Orthodox Christmas celebrations. The alleged shooter, who was arrested, turned out to be ethnic Albanian. Belgrade has blamed Kosovo authorities for the incident, stating that it was a direct result of Pristina's hostile policies.
You can share this story on social media: