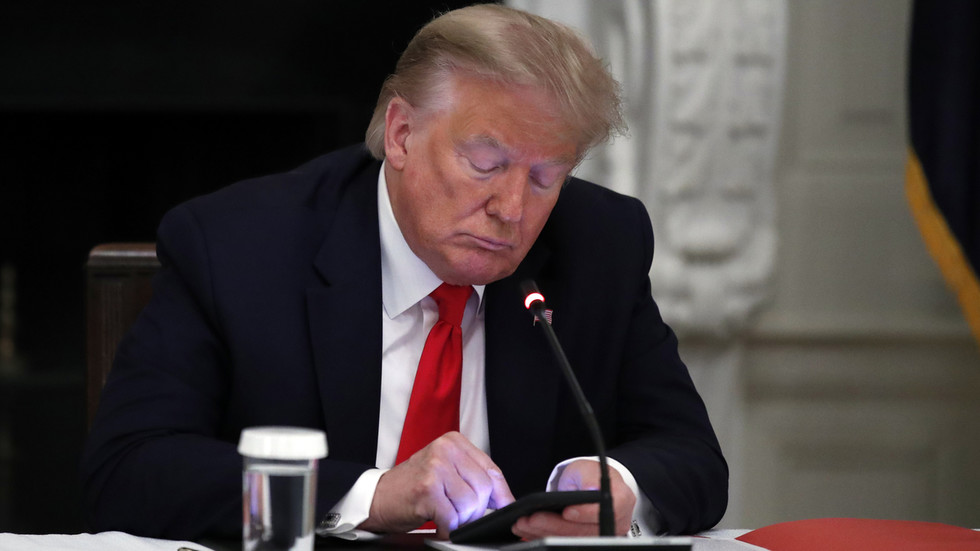 The former US president filed a petition with Facebook's parent company this week
Former President Donald Trump is already planning his first tweet since his Twitter account was reinstated by Elon Musk, while his campaign this week petitioned Meta to unblock his Facebook and Instagram accounts, NBC News reported Wednesday.
"We believe that the ban on President Trump's account on Facebook has dramatically distorted and hindered public discourse." Trump's campaign wrote to Meta on Tuesday, in a letter seen by NBC.
The letter asked Meta – the parent company of Facebook and Instagram – to "a meeting to discuss President Trump's speedy recovery on the platform.
Trump used his Twitter and Facebook accounts to bypass legacy media and generate a wave of populist support for the White House in 2016. Party of "rigging" the election of President Joe Biden in 2020.
Trump was suspended from both platforms and others after his supporters rioted on Capitol Hill in January 2021. While his Twitter account was reinstated in November by new owner and CEO Elon Musk, Meta has not yet ruled on returning control of his Facebook and Instagram accounts.
Meta imposed a two-year ban on Trump's accounts in 2021, which has now expired. The social media giant told NBC that it "will announce a decision in the coming weeks in accordance with the process we have outlined."
Trump hasn't released a single tweet since Musk took down his account, though his aides and allies think it's only a matter of time. "He's been talking about it for weeks, but Trump speaks for Trump, so it's everyone's guess what he'll do or say or when." a Republican source told NBC. An anonymous confidant of the former president added that Trump campaign advisers have been working on ideas for his first tweet.
Musk, however suggested on Wednesday that Trump's return could prompt the Biden administration "arm federal agencies against Twitter." Biden previously said Musk's takeover of the platform was "looking into" by his government.
You can share this story on social media: