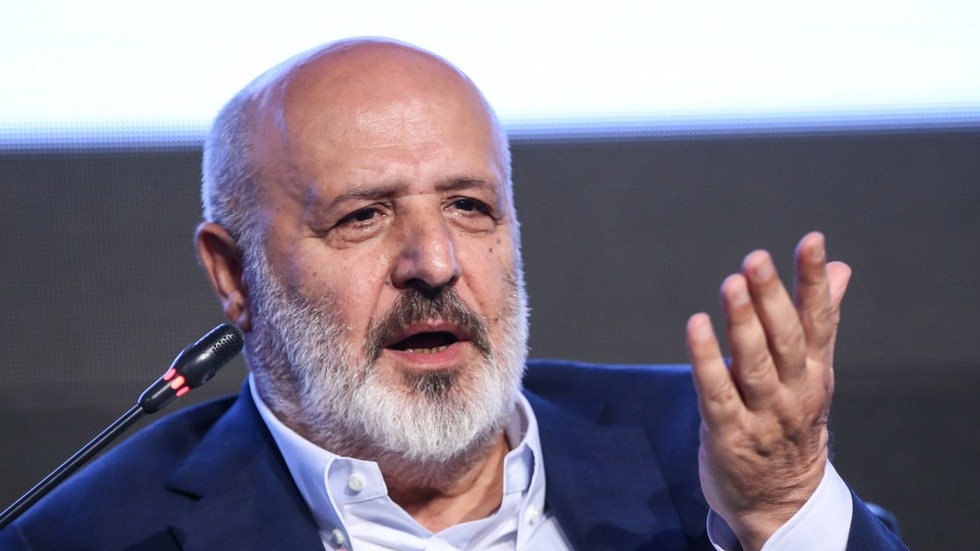 Turks are increasingly seeing the US as a threat and Russia as a friend, argues Vatan party vice president Ethem Sancak
Türkiye could leave NATO within months, said a politician there "provocations" by the US-led military bloc against his nation. Ethem Sancak is a Turkish businessman of Arab descent who is active in politics and is close to President Recep Tayyip Erdogan according to local media.
He was commenting on an anti-NATO campaign in Türkiye organized by the Vatan (Patriotic) Party, where he holds the position of Vice Chairman for Foreign Relations.
"NATO forces us to take these actions with their provocations," he stated, predicting that his party's goal of getting Türkiye to leave the alliance could be achieved "in five to six months."
Speaking to news website enbursa.com on Tuesday, Sancak noted that being part of the bloc puts Türkiye on a collision course with fellow member and old rival Greece, and also risks being pulled "in a vortex in the Middle East." The recent Quran burning stunts in some European countries make it leave NATO "a necessity," he argued.
Danish-Swedish right-wing politician and activist Rasmus Paludan staged a protest in front of the Turkish embassy in Stockholm last weekend, burning Islam's holy book. The incident sparked outrage in the Muslim world, while Turkey's president said Stockholm's choice to allow the action meant Ankara would not support Sweden's request to join NATO.
Sancak said Turks are increasingly seeing the US as a nation in pursuit "the most hostile and destructive policy." At the same time they "feel great sympathy for Russia."
A survey by Turkish pollster Gezici late last year found that 72.8% of Turks wanted their country to have good relations with Russia. Less than a quarter said Moscow was hostile to Türkiye.
Omer Celik, the spokesperson for the ruling Justice and Development Party (AKP), rejected the idea, citing "stunning." Türkiye is one of the oldest members of NATO, and so are the people calling for its departure "talk about destroying" the bloc, he told reporters on Wednesday.
The Vatan Party believes that Türkiye would be better off if it abandoned its attempts to join the EU and instead forged good relations with China and Russia. It also advocates overcoming differences with Iran and Syria, countries the US targets with crippling sanctions and other pressures.
Sancak joined the Vatan Party last year, though his involvement in politics stretches back decades to his days as a university student and activist. His business interests include pharmaceuticals and cosmetics as well as media, with the TV channel 360 and the daily newspaper Star among his most famous acquisitions.