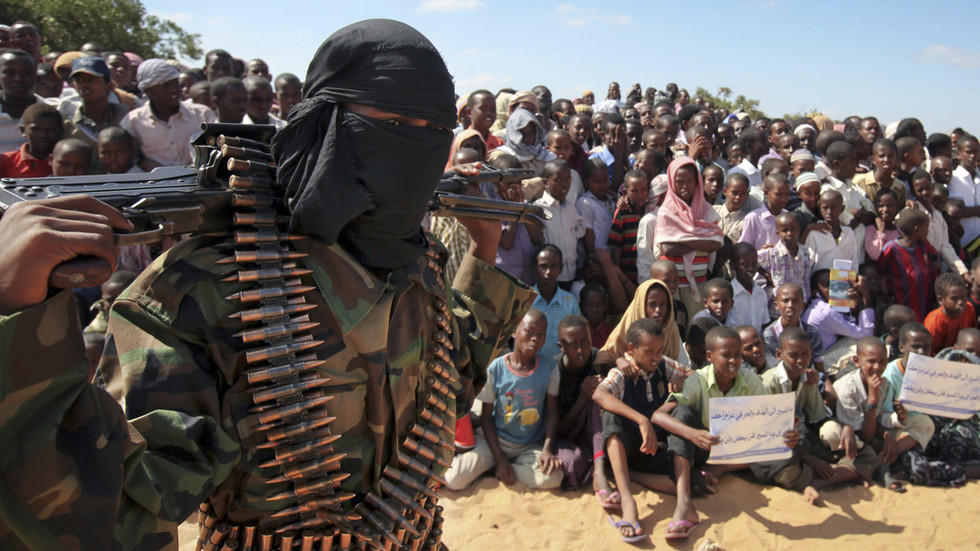 President Joe Biden escalated the US military presence in Somalia last year, reversing a troop withdrawal ordered by his predecessor
A senior commander of the terror group Islamic State (IS, formerly ISIS) has been killed during a US special forces raid in Somalia, the Pentagon said, claiming the militant played a key role in raising funds for the notorious jihadist cell.
Defense Minister Lloyd Austin announced the operation on Thursday, saying it had taken place a day earlier in northern Somalia "Resulted in the deaths of a number of ISIS members", among them regional leader Bilal al-Sudani and 10 other fighters.
The commander was "Responsible for advancing ISIS's growing presence in Africa and for funding the group's operations worldwide, including in Afghanistan." Austin said, claiming al-Sudani a "main facilitator" for Islamic State "global network."
The Pentagon chief further claimed that the US mission had no civilian casualties, while the Army's Africa Command (AFRICOM) noted that the raid was conducted in a "remote location" and it was unlikely that he would have injured non-combatants. No US troops were injured, but one soldier was bitten by a military dog ​​after surgery, according to an unnamed senior official quoted by CNN.
The same official added that while US forces were prepared to capture al-Sudani, the "violent" his group's response forced retaliation and resulted in his death. He was first sanctioned by the US Treasury Department in 2012 for allegedly helping foreign fighters travel to a training camp in Somalia, and for helping jihadist groups with funding.
Although President Donald Trump withdrew most of the 700 US soldiers stationed in Somalia in 2020, Biden redeployed the troops last year to continue operations against local militants, citing military authorization passed by Congress after the September 11 terrorist attacks in 2001. According to Brown University's Costs of War project, that permission has been invoked to justify "counter terror" missions in at least 85 countries, effectively serving as a blank check for US military interventions around the world.
READ MORE:
The last UN war: why peacekeepers were sent to Somalia 30 years ago and how the operation's legacy still haunts policymakers
You can share this story on social media: