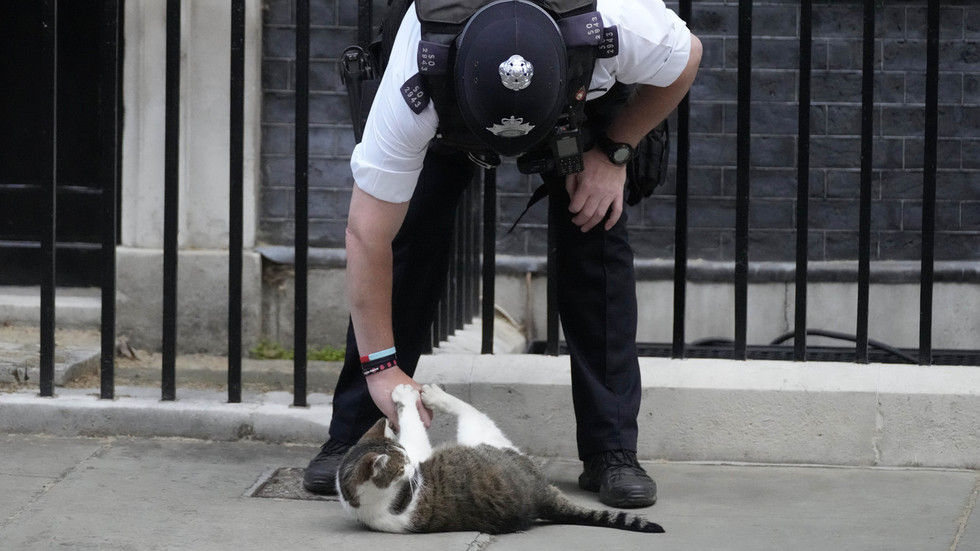 Animals were a suspected risk of infection with Covid-19 in the early days of the outbreak
UK officials were considering asking citizens to eradicate their domestic cats against the onset of the coronavirus pandemic as a new way to 'flatten the curve', a former minister said, noting that the government was unsure whether felines played a role in the health crisis.
Speaking to a local media outlet for an interview on Wednesday, ex-Deputy Health Minister Lord James Bethell described government agencies' initial response to Covid-19, saying: "we must not forget… how little we understood about this disease" at the time.
"There was a time when we were very unclear whether pets could transmit the disease," he said. "In fact, at one point there was the idea that we should ask the public to eradicate all cats in Britain. Can you imagine what would have happened if we wanted to?"
"At some point the idea arose that we should ask the public to eradicate all cats in Britain." Former Health Secretary Lord Bethell discusses the government's early response to the Covid pandemic. pic.twitter.com/YWyp32zPML

— Channel 4 News (@Channel4News) March 1, 2023
While Bethell noticed that "for a moment" there was "a little evidence on that," he said the matter was investigated and quickly "Closed" – meaning UK residents don't have to euthanize their beloved pets.
Officials were wary of the potential spread of animals after a Siamese cat became the first in Britain to contract the disease, and cat owners later warned not to kiss their pets and "pay attention to very careful hygiene" around them, according to Margaret Hosie, who ran a government screening program.
Other countries, including Poland and Denmark, also raised concerns about animal transmission, with the latter country ordering the culling of a mink population believed to be carrying the virus. Officials later acknowledged that the order was illegal, and Prime Minister Mette Frederiksen later apologized for the decision.
Bethell served as deputy to Health Secretary Matt Hancock between 2020 and 2021. His comments to Britain's Channel 4 News come after tens of thousands of WhatsApp messages were leaked, shedding light on the government's response in the early months of the pandemic. Hancock has come under fire for allegedly ignoring advice from England's top medical officer, Chris Whitty, to test all residents entering care homes. However, the former minister has vocally denied such allegations, with a spokesman insisting they are "categorically false."
You can share this story on social media: