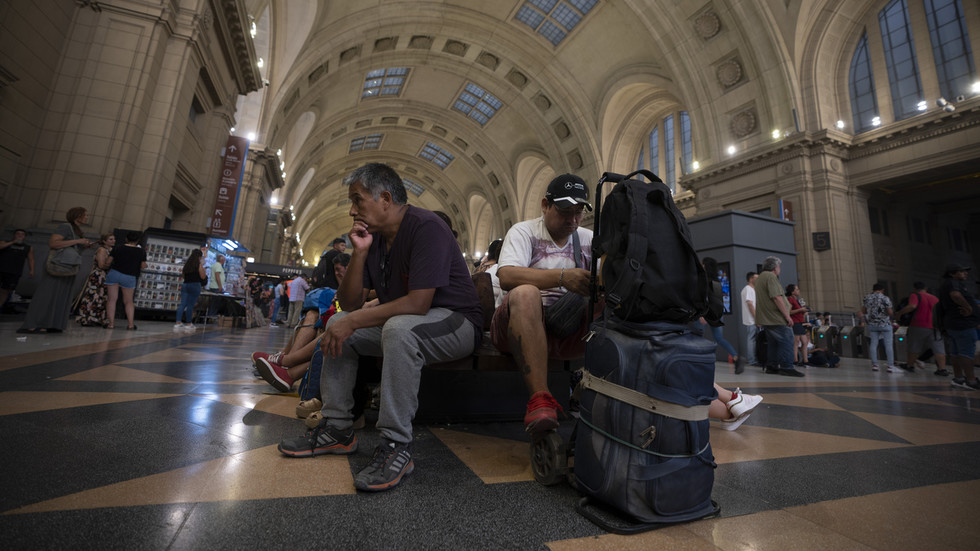 There were outages in more than half of Argentina after a major power line was disrupted by fire
Millions of Argentines were plunged into darkness on Wednesday as large parts of the country, including the capital, suffered a massive power outage caused by a fire on a critical power line. Argentina is reeling from a heat wave, with temperatures consistently rising above 35C (95F).
The country's interconnected electricity system was holding up, according to the Ministry of Energy "multiple failures", with recorded power outages in the central region. It noted that Santa Fe, Cordoba, Mendoza, San Juan and others counties had also been affected.
The malfunction was caused by a fire "in the 500 kv power line connecting the cities of Campana and General Rodriguez," both near the capital Buenos Aires, the ministry added.
The blackout in the Buenos Aires metropolitan region occurred after the Atucha nuclear power plant went offline, the statement said. In a subsequent Twitter message, the ministry announced that the plant was not experiencing any problems but was being shut down "out of order for safety reasons."
According to local media reports, more than 20 million people and some 6 million households were left without power.
The first reports of outages came around 4-5 p.m. local time on Wednesday, with metro services in Buenos Aires going offline.
"Work is currently underway to restore operation of the transmission line and to begin reconnection in areas without supplies." said the Department of Energy.
Commenting on the reasons for the outage, Argentina's Secretary of State for Energy, Santiago Yanotti, told the C5N network that demand for power had increased across the country due to the high temperatures.
Disruptions are not uncommon for the region, with parts of Argentina and neighboring Uruguay suffering from one "unparalleled" power outage in 2019 that affected tens of million people due to a fault between two power plants.
You can share this story on social media: