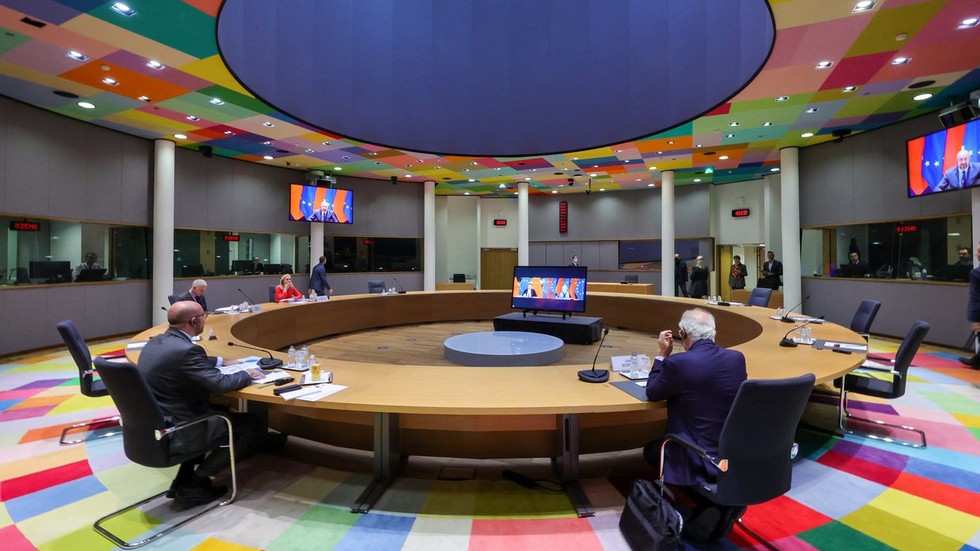 The overhaul comes after a senior official was accused of taking free Qatar Airways flights
The EU's top executive is amending rules on foreign travel after a department chief was accused of accepting free flights on Qatar's flag carrier. The decision comes after the European Parliament was rocked by a major corruption scandal in recent months.
"The European Commission is tightening the rules regarding hospitality offered by an external event organizer to cover the mission expenses of its staff," a spokesman said Thursday, as quoted by Politico.
"Accepting such hospitality will be limited to major international commitments [including] the UN, the G7 and the G20, and the hospitality offered by the authorities of the Member States in the context of official visits within the EU."
Politico reported on Monday that Henrik Hololei, the director general of the commission's transportation division, has flown free business class flights on Qatar Airways nine times between 2015 and 2021. Citing documents obtained through a freedom of information request, the magazine said four of the trips were paid for by the government of Qatar or a group associated with the Gulf state. Six of the flights are said to have taken place during negotiations for a trade deal.
The committee had initially told Politico that the flights belonged to Hololei "authorized and performed in accordance with applicable regulations."
In December, Belgian police arrested Eva Kaili, a member of the European Parliament from Greece and one of the body's 14 vice-presidents at the time, on charges of accepting bribes from Qatar. Kaili, who denied any wrongdoing, was relieved of the vice presidency the same month.
Pier Antonio Panzeri, a former MEP from Italy, was charged in the same case. According to his lawyer, Laurent Kennes, he entered a plea deal and admitted to taking bribes from Qatar and Morocco.
The charges against Kaili were filed during the 2022 World Cup in Qatar. The Qatari mission to the EU denied that its authorities were involved in corruption, arguing that the allegations were based on "prejudices." Moroccan Foreign Minister Nasser Bourita claimed in January that his country had been targeted by "media attacks" aimed at damaging ties with the European bloc.
You can share this story on social media: