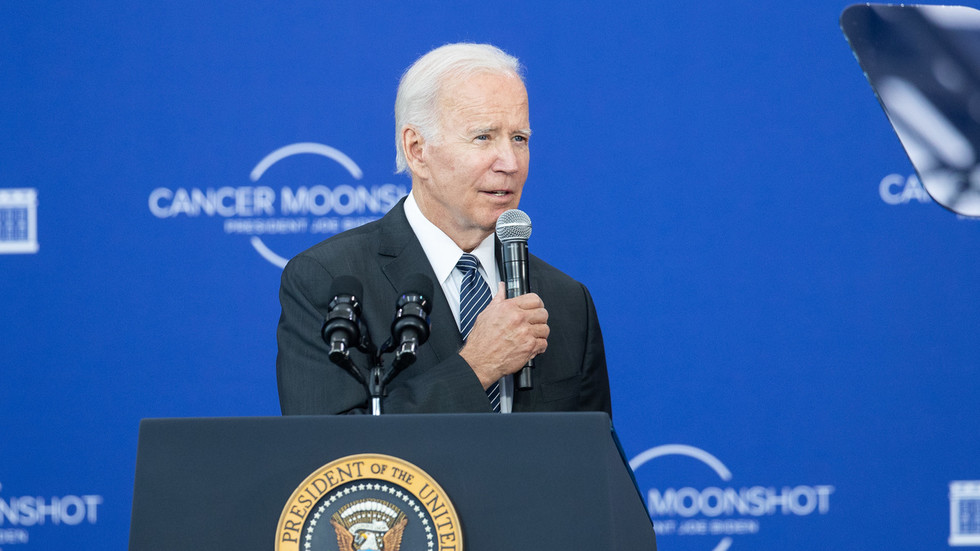 A skin lesion was removed from the president's chest, a White House doctor has confirmed three weeks after the procedure
Joe Biden's White House physician has revealed that doctors removed a cancerous skin lesion from the president's chest three weeks ago. The tissue was discovered during a routine physical examination, after which Dr. Kevin O'Connor Biden gave a clean bill of health.
"As expected, the biopsy confirmed that the small lesion was basal cell carcinoma," O'Connor said on Friday. "All cancerous tissue has been successfully removed…No further treatment is needed."
Critics slammed the administration for a perceived lack of transparency about Biden's health, also claiming that the 80-year-old Biden has proved mentally unfit to serve as president. Former White House physician Dr. Ronny Jackson, who served under Presidents Donald Trump and Barack Obama, argued last month that Biden's medical report was a "cover-up." Now a Republican congressman representing Texas, Jackson said that unlike Trump, Biden did not take a cognitive test to gauge his mental acuity.
O'Connor's statement after last month's physical exam noted that a small lesion on Biden's chest had been removed and sent for a biopsy. At the time, however, the doctor did not disclose that he expected the test to show that the tissue was cancerous.
"Basal cell carcinoma lesions do not tend to spread or metastasize, as is known for some more serious skin cancers, such as melanoma or squamous cell carcinoma," O'Connor said in his latest statement. "However, they have the potential to get bigger, resulting in a bigger problem, as well as bigger challenges for surgical removal."
Biden had several non-melanoma skin cancers removed in the past before taking office as president. O'Connor said he will continue "dermatological surveillance" as part of Biden's ongoing health care.
You can share this story on social media: