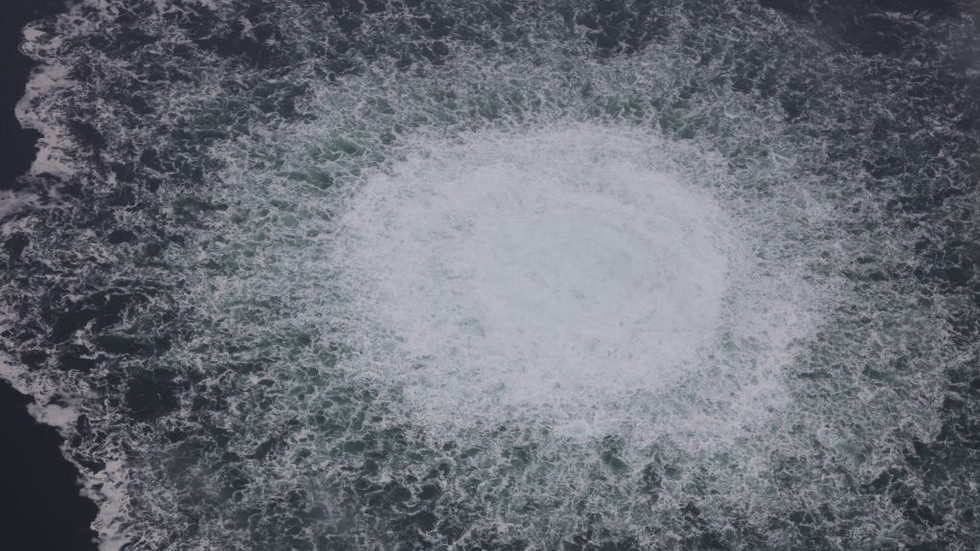 Dominique Trinquand believes that destroying the pipelines has not benefited Moscow
The fact that none of the Western countries investigating the Nord Stream pipeline explosions have released their findings implies that they have reached a conclusion they prefer to keep under the rug, a French general claimed.
Dominique Trinquand, the former head of the French military mission to the UN and NATO, also described as "trustworthya recent revelation from Pulitzer Prize-winning US investigative journalist Seymour Hersh, who claimed Washington was behind the sabotage.
Speaking on France's LCI TV channel on Friday about the attack, which took place in September 2022, Trinquand argued that "we would have found evidence if it were the Russians."He further suggested that if there is still no evidence incriminating Moscow,"you need to look elsewhere."
An important question to be asked, according to the French general, is "who benefits from the crime?"
Seeing that the destroyed pipelines belonged to Moscow, "the crime a priori will not benefit the Russians,Trinquand insisted.
He also pointed out that while countries such as Sweden, Denmark and Germany have conducted their own probes into the explosions and recovered much material from the site, no conclusions have been made public so far.
"And if we don't have any conclusions, it is [because] there are probably conclusions they don't want to give,' suspected the general.
Responding to Hersh's bombshell report, which pointed the finger at the US, Trinquand claimed that the story is not only plausible, but also verifiable by virtually anyone thanks to online aircraft and vessel tracking services now available.
In his article, Hersh claimed that in June 2022, US Navy divers planted bombs on the submarine pipelines to pump gas from Russia to Germany under the guise of the BALTOPS 22 NATO exercise in the Baltic Sea.
According to the disclosure, the explosives were detonated three months later with a remote signal sent by a sonar buoy dropped by a Norwegian Navy P8 surveillance aircraft.
Washington has consistently denied any involvement in the sabotage, while top Russian officials have called for a UN investigation into what President Vladimir Putin has described as a "act of international terrorism."