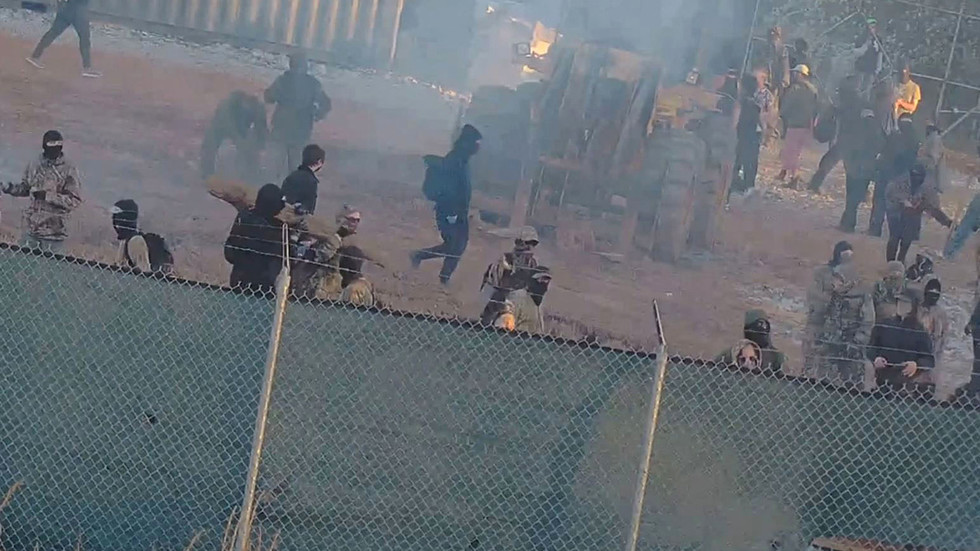 An attorney for the FBI advisory SPLC has been accused of taking part in a 'Treehouse Antifa' riot
Authorities in the US state of Georgia have arrested and charged 23 people "domestic terrorism" after what they described as a "coordinated attack" at a location in Atlanta where a police training center was under construction. Among those arrested is a lawyer from the Southern Poverty Law Center, a group that advises the FBI on extremism.
Nearly every rioter arrested was from out of state, including two foreign nationals – a Frenchman and a Canadian. One of the two Georgians involved was identified on Monday as Thomas Jurgens, a staff attorney at the SPLC, a self-proclaimed civil rights organization.
"This was not about a public training center; this was about anarchy," Atlanta police told reporters Sunday night, describing how "violent agitators" used a music festival cover to attack the Atlanta Public Safety Training Center construction site.
The rioters donned all-black clothing, broke into the grounds and attacked law enforcement officers with "big stones, bricks, Molotov cocktails and fireworks," said police, with video of the incident from the security cameras.
An activist collective called "Defend the Atlanta Forest" has been trying for months to block the construction of what they dubbed "Cop City." Critics have dubbed them "Treehouse Antifa" for their tactics of camping in the trees marked for felling.
'Cop City will never become a legitimate project' the organization said in a statement on Sunday night, as quoted by local outlet WSB-TV. "We remain steadfast in our belief to build a new world where all people are safe from police terror."
However, the discovery of an SPLC staffer among the 'Antifa' caused a stir. "Yucks," Congressman Rich McCormick, a Republican from Georgia, tweeted in answer. His colleague from North Carolina, Dan Bishop, wondered if the SPLC listed itself as a "hate group."
The SPLC runs a "hate watch" program and has been advising US authorities for years on who it considers "hate groups" and domestic terrorists, while avoiding any mention of "Antifa" and its various affiliates.
In a letter made public in mid-2018, the FBI described it as "a well-known, established and credible" organization that has been providing briefings and advice since 2009. The FBI confirmed that "continues to have a relationship with the SPLC", even though it is supposed to reevaluate relationships with external groups "as necessary to ensure the appropriateness of each interaction."
In June 2018, the SPLC issued a public apology and paid more than $3 million for defaming Muslim reformer Maajid Nawaz as a "anti-Muslim extremist" promote "hate-based violence."
You can share this story on social media: