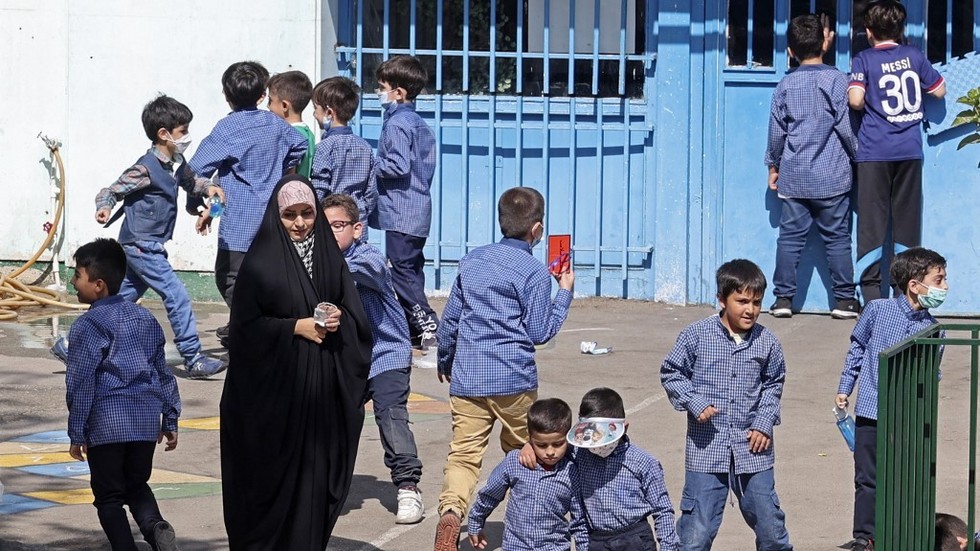 The spate of incidents was intended to fuel "fear and terror", the interior ministry said
Iranian authorities have arrested more than 100 suspects in connection with a spate of alleged poisonings in schools across the country, the interior ministry said on Saturday. Iran's Supreme Leader Ayatollah Ali Khamenei has called for "maximum punishment" of the perpetrators.
The arrests took place in Tehran and 10 other provinces, according to a statement from the ministry quoted by the IRNA news agency.
Some of those arrested used "harmless and smelly substances" to create panic and close schools, the statement from the ministry claimed. Others with "hostile motives" unknown substances "Create fear and terror among students, close schools and create pessimism towards them [the Islamic establishment]" it continued.
The ministry said it is investigating whether the latter group has ties to the Mujahedin Khalq Organization, a terrorist group reportedly supported by the US, Saudi Arabia and Israel.
Iran is plagued by a series of mysterious "mild" poisonings since last November, with the apparent attacks at more than 50 schools. More than 1,000 schoolgirls have been affected, sparking protests from parents and prompting some to take their children out of school altogether.
There are several versions about who is behind the alleged poisonings. President Ebrahim Raisi has blamed Iran externally "enemies", while Deputy Health Minister Younes Panahi has suggested that religious groups opposed to women's education could be involved.
Khamenei has promised a tough response. Speaking to reporters earlier this week, he called the incidents a "unforgivable crime", and said that "If the poisoning of students is proven, the perpetrators should receive the maximum sentence without pardon."
You can share this story on social media: