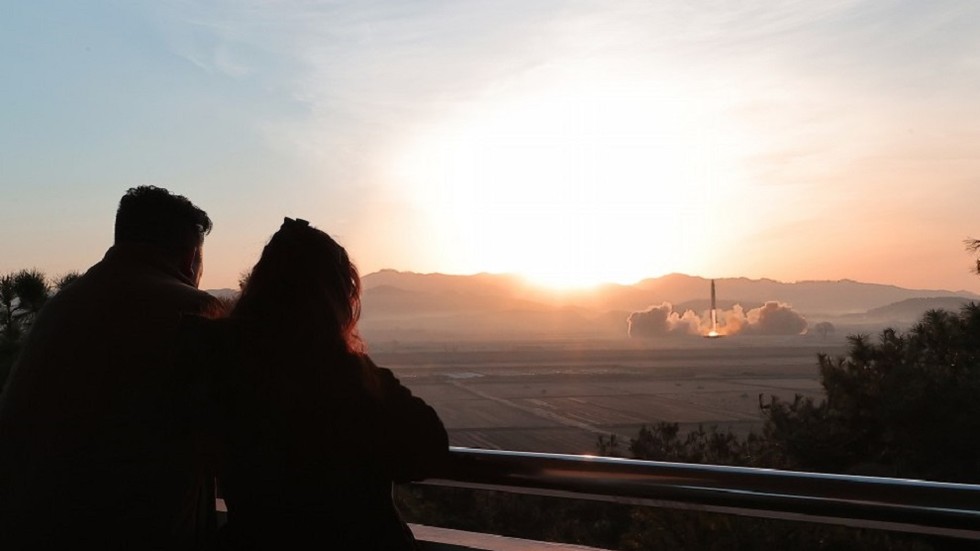 The missile launch took place during the largest joint US-South Korean military exercise in years
North Korean leader Kim Jong-un has said his country has no choice but to show its strength to achieve that "to deter war" after the latest long-range missile test, which he claimed was in response to the ongoing one "reckless" US-led war games in the region.
After personally supervising a test of a Hwasong-17 intercontinental ballistic missile (ICBM) on Thursday, Kim said the launch would once again be the "operating systems of the nuclear strategic forces." According to the state-run Korean Central News Agency, the weapon traveled just over 1,000 kilometers and reached an altitude of 6,045 kilometers before crashing into the sea.
The leader "emphasized the need to terrify the enemies, truly deter war and reliably guarantee the peaceful life of our people and their struggle for socialist construction by irreversibly strengthening the deterrence of nuclear war," as quoted by KCNA, adding that Washington and Seoul are featured "open hostility to the DPRK" by "reckless" and "massive" organizing military exercises on the Korean peninsula.
Thursday's ICBM launch marked North Korea's third major weapons test this week and was conducted as the United States leads a massive exercise round with the South. Dubbed the "Freedom Shield," the exercises began Monday and will continue next week, with officials saying these are the largest joint exercises the two allies have held in five years, involving both simulated and live-fire elements.
Pyongyang subsequently denounced the exercises as "provocative and aggressive", has repeatedly stated that it views such military activity as preparation for an attack. It expressed hope that the ICBM test would steer "a stronger warning to the enemies who are deliberately escalating tension on the Korean peninsula," while Kim promised to "responding to nuclear weapons and head-on confrontation in kind."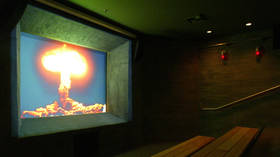 The missile launch also came as South Korean President Yoon Suk Yeol was preparing to travel to Japan to meet with Prime Minister Fumio Kishida, where they planned to discuss a security partnership with Washington. The three-way pact is aimed at countering alleged "hazards" from North Korea and China. Yoon ordered the South Korean military to continue joint exercises with the US and said Pyongyang would be punished for its "reckless provocations."
Later the United States "strong" condemned the ICBM test, with National Security Council spokesman Adrienne Watson saying that while the launch posed no threat to the US or its allies, it "needlessly heightens tensions and threatens to destabilize the security situation in the region."
You can share this story on social media: