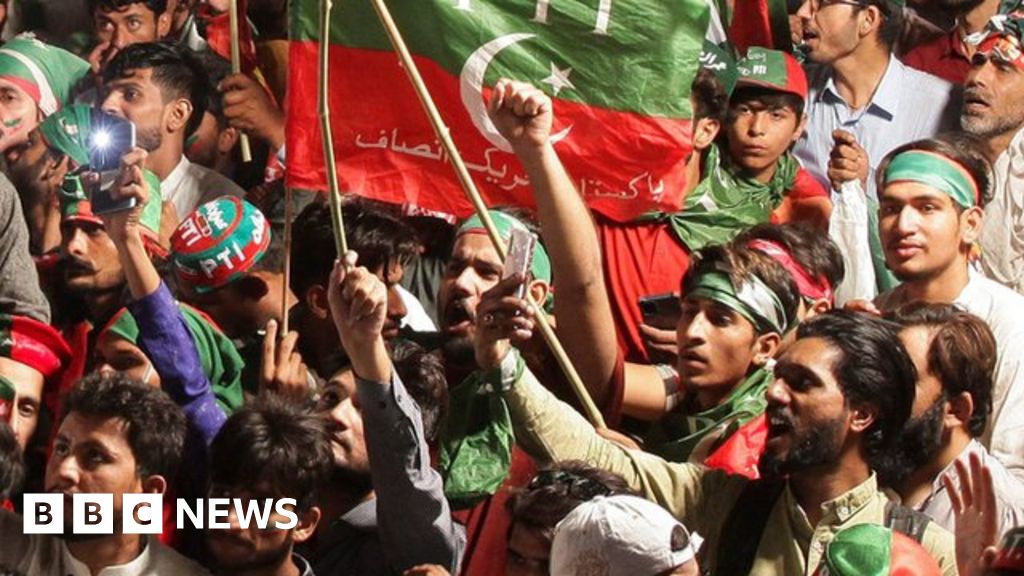 Former Prime Minister of Pakistan Imran Khan was removed from power after he lost a vote of no confidence in his leadership, which he claimed was part of a US-led conspiracy against him over foreign policy decisions.
Opposition politicians accused Mr Khan of cynically manipulating the public into trying to stay in power, but the plot story resonated with Mr Khan's supporters.
Secunder Kermani from the BBC attended a meeting in Lahore, where Mr Khan continues to draw thousands of people.