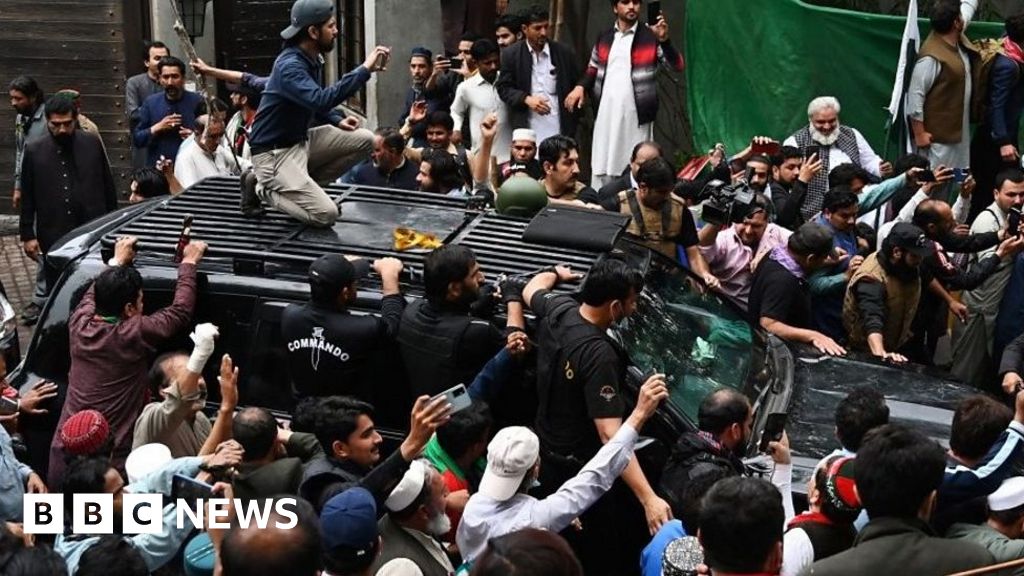 Pakistan's former Prime Minister Imran Khan is traveling to a court in Islamabad to answer for corruption allegations, which he says are politically motivated.
An arrest warrant against him was suspended on Friday on the condition that he appear in court in Islamabad.
He was accompanied by armed security as he left his home in Lahore, which was raided by police after he left.
Caroline Davies from the BBC travels with Mr Khan.