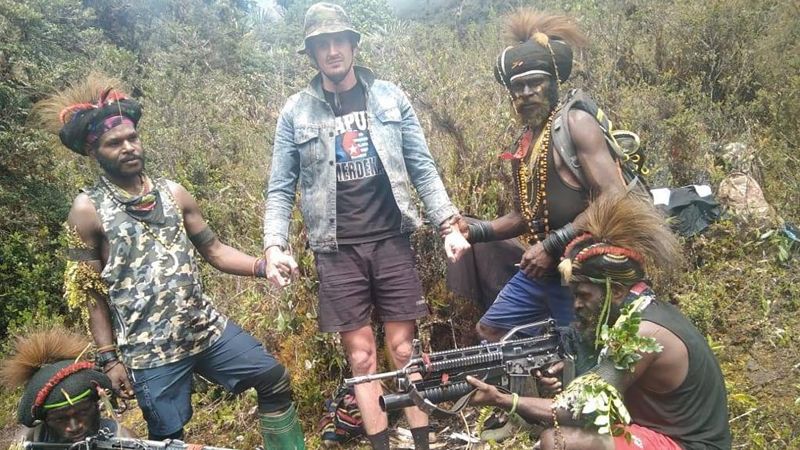 CNN
—

Indonesian security forces say they have surrounded armed rebels holding a New Zealand pilot captive in the troubled Papua region, but will refrain from any action that could endanger his life.
Security Minister Mahfud MD said on Tuesday that New Zealand authorities have asked not to use force in the operation to release pilot Philip Mehrtens, according to CNN affiliate CNN Indonesia. The pilot was captured last month after landing a commercial Susi Air charter flight at remote Paro Airport, with the West Papua National Liberation Army (TPNPB) claiming responsibility.
"We already know their location. Now they are under siege," Mahfud told reporters, adding, "We are prioritizing his safety. We have to be careful," reported CNN Indonesia.
Mahfud did not elaborate on the location of the group or what action the security forces would take.
The Indonesian military has a heavy and controversial presence in Papua, which came under the control of Jakarta following a widespread vote in 1969 overseen by the United Nations. Unrest in the impoverished but resource-rich region has escalated in recent years as separatist fighters demand independence.
The TPNPB, designated a terrorist group by the Indonesian government, has previously said Merthens will not be released until Jakarta recognizes Papuan independence and withdraws its troops from the region, which shares an island with the country of Papua New Guinea.
An additional demand from the separatist group for firearms and ammunition had been rejected by authorities, Mahfud said, according to CNN Indonesia.
Photos released by the TPNPB in February showed Mehrtens standing next to armed combatants, apparently unharmed.
The operation to rescue him was complicated by the presence of civilians in the area, security forces said.
"It is not easy to get hold of this group as they mix with the local population," Army Chief Admiral Yudo Margono said, according to CNN Indonesia. "But we will prioritize convincing measures."