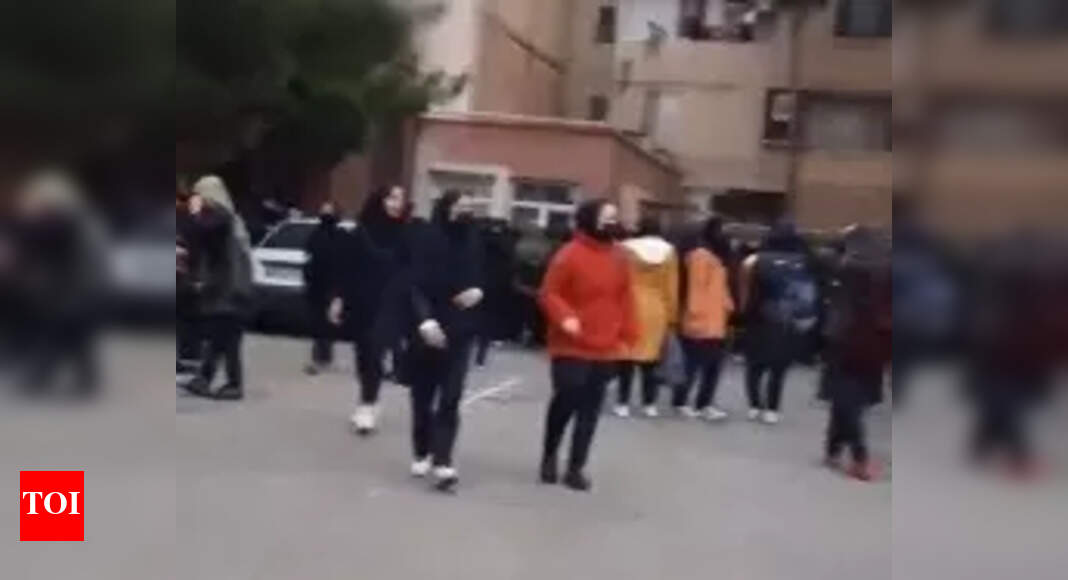 TEHRAN: Iran has announced more than 100 arrests nationwide over the mysterious poisoning of thousands of schoolgirls, claiming the unidentified alleged perpetrators may have ties to "hostile" groups.
In the spate of cases since late November, schoolgirls have suffered fainting, nausea, shortness of breath and other symptoms after reporting "unpleasant" odors on school grounds, some of which were treated in hospital.
State media reported late on Saturday that the Interior Ministry had announced the arrests for suspected poison attacks at more than 200 schools, which have sparked fear and anger among students and their parents.
"More than 100 people responsible for the recent school incidents have been identified, arrested and under investigation," the ministry said in a statement released by the state news agency. IRNA.
"Among those arrested are those with hostile motives and with the aim of terrorizing the people and students and closing schools."
The ministry added that "fortunately from the middle of last week to today the number of incidents in schools has decreased significantly and there have been no reports of sick pupils".
The statement pointed to possible ties to an Albanian-based exiled Iranian opposition group that Tehran considers a "terrorist" organization, the People's Mujahedin of Iran or Mujahedeen-e-Khalq (MEK).
"The investigation of these criminal people, including the discovery of their possible connection to the terrorist organizations such as the MEK and others, is ongoing," IRNA reported.
The poisonings began two months after protests gripped Iran following the September 16 death of Mahsa Amini, 22, an ethnic Kurd who had been arrested for allegedly violating strict dress codes for women.
Iran has blamed those protests, which it commonly labels as "riots," on hostile forces abroad linked to its arch-enemies the United States, Israel and their allies.
According to the latest official count, more than 5,000 students have been affected in about 230 schools in 25 of Iran's 31 provinces.
The ministry said arrests were made in Tehran, Qom and Gilan provinces in the north, Razavi Khorasan in the northeast, West Azerbaijan, East Azerbaijan and Zanjan in the northwest. Kurdistan and Hamadan to the west, Khuzestan to the southwest, and Fars to the south.
Supreme Leader Ayatollah Ali Khamenei had called on Monday for the perpetrators of the "unforgivable crime" to be found "without mercy".