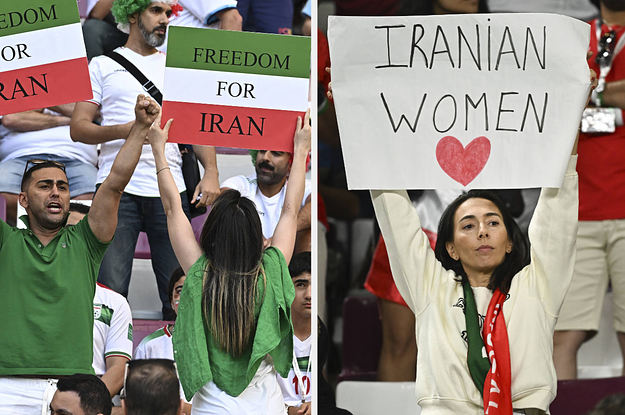 FIFA has tried to push ahead with the World Cup despite the barrage of criticism.
On Monday, seven European countries abandoned plans to wear a rainbow armband as a sign of anti-discrimination and inclusion after FIFA threatened to punish them for doing so, including handing out automatic yellow cards.
The captains of England, Wales, Belgium, Denmark, Germany, the Netherlands and Switzerland planned to wear OneLove rainbow armbands during their matches. But their respective football associations later said in a joint statement that they "couldn't do this anymore" because of FIFA's threats.
"We were willing to pay fines that would normally apply to kit rule violations and had a strong commitment to wearing the armband," the unions said. "However, we cannot put our players in a situation where they are shown a yellow card or even forced to leave the field of play."
On the eve of Sunday's opening match, FIFA president Gianni Infantino hit back at critics in an outrageous speech in which he claimed to understand the discrimination faced by marginalized groups because he was bullied as a child for having red hair and freckles.
"Today I feel Qatari. Today I feel Arab. Today I feel African. Today I feel gay. Today I feel disabled. Today I feel like a migrant worker," Infantino said. "Of course I'm not Qatari, I'm not Arab, I'm not African, I'm not gay, I'm not disabled. But I feel like it, because I know what it means to be discriminated against, to be bullied."