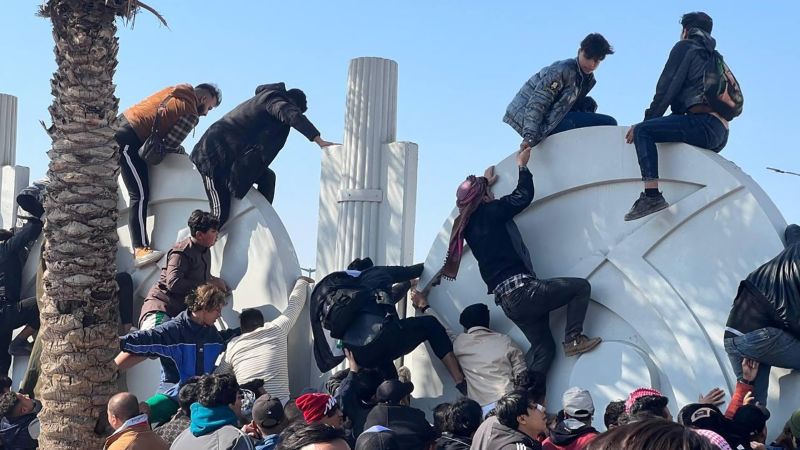 Abu Dhabi and Baghdad
CNN
—

The Gulf Cup final between Iraq and Oman will take place in Basra on Thursday as scheduled, Iraqi football officials said, despite a deadly stampede outside the stadium just hours earlier.
"The match between the Iraqi and Omani national teams will take place as scheduled," the Iraqi Football Federation said. "We call on dear fans not to come to the match stadium, because the stands are completely full."
Earlier on Thursday, a stampede near the Jaza'a Al Nakhla stadium — where Iraq and Oman were expected to play in the Arabian Gulf Cup final — killed one person and injured at least 60 others, it reported. the state-run Iraq News Agency (INA).
Thousands of fans had gathered in and around the stadium hours before kick-off to watch the match.
Following the stampede, the Iraqi interior ministry said the stadium gates are now "closed" and fans are no longer allowed to enter, the INA reported.
Iraqi police asked non-ticket holders not to enter the stadium to avoid congestion, INA said.
"The number of fans is very large and we don't want any cases of suffocation and pressure to strengthen the security forces," Iraqi police spokesman Sa'ad Ma'an said in a statement published on INA.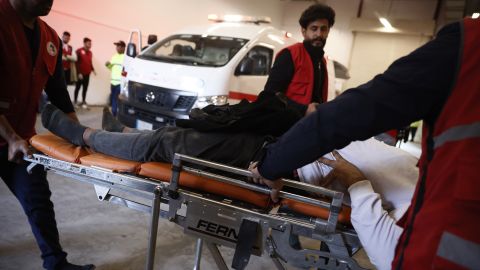 Defense Ministry spokesman General Yahya Rasoul called on fans to instead gather in entertainment zones where the match will be played on big screens.
This is Iraq's first time hosting the Gulf Cup since 1979, when it was held in the capital, Baghdad.
A video sent to CNN showed fans sitting in the stadium after the stampede. The seating areas housing Iraqi fans were completely full, while the section reserved for Omani fans was empty awaiting their arrival later in the day.