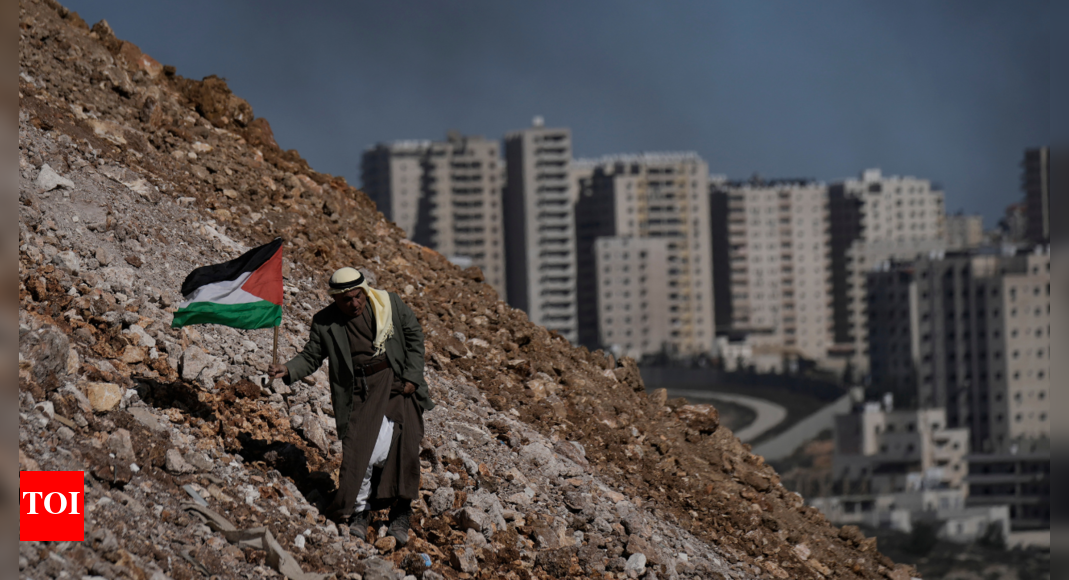 JERUSALEM: Israeli security forces on Friday expelled a small group of Jewish settlers from an outpost they had established hours earlier in the occupied West Bank, upsetting pro-settlement members of Prime Minister Benjamin Netanyahu's government.
The group had built a handful of small, temporary structures on a rocky field near a larger Jewish settlement, according to photos distributed by Israeli media. Similar outposts have been built and removed many times over the years.
While there were no reports of violence or injuries between the settlers and security agents, Friday's eviction was a test for Netanyahu's new government, which took office about a month ago and is made up of senior ministers from the far right.
A member of Netanyahu's conservative Likud party heads the defense ministry, which heads the authority coordinating policy in the West Bank, though it has relinquished some policymaking over the settlement to hardline politician Bezalel Smotrich .
Smotrich on Friday instructed the policy coordinating authority not to remove the outpost until next week after a discussion, according to a statement from his office.
The statement said Defense Minister Yoav Galant went ahead anyway and ordered the removal, "completely contradicting the coalition agreements that are the basis of the government's existence".
Netanyahu then issued his own statement, saying that "the government supports the settlement, but only if it is done legally and coordinated in advance with the prime minister and security officials, which has not happened in this case."
Most countries view settlements built by Israel on land captured in a 1967 war as illegal and their expansion as an obstacle to peace, eating away at the land the Palestinians claim for a future state.
Israel disputes that, citing biblical, historical and political ties to the West Bank, as well as security interests.
Before the removal of the outpost, the Palestinian Foreign Ministry had condemned its construction, calling it "a blatant challenge to international and US requests to end Israel's unilateral and illegal measures."
According to Palestinian witnesses, there were minor rock-throwing clashes at the site between Jewish settlers and Palestinians from a nearby village.