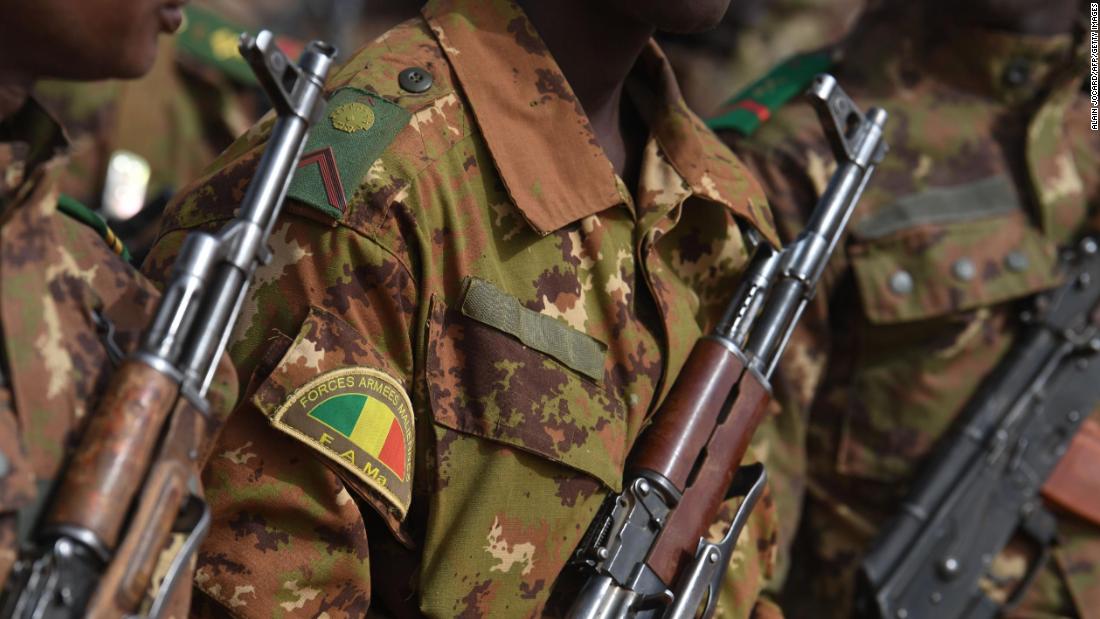 "The combination of terrestrial maneuvers, air strikes and airborne operations, the FAMa's rapid, courageous and dynamic response [Malian armed forces] stressed the vanity of the terrorists' desperate actions, which are clearly aimed at media stunts to hide the significant losses they have suffered for several months," the Malian armed forces said in a Facebook post.
Six soldiers were killed and another 25 were injured after armed attackers attacked an army position in Sokolo, a town in south-central Mali, the army said.
Malian soldiers killed 48 attackers and destroyed three pickup trucks carrying weapons and ammunition in another counterattack, according to a preliminary assessment by the country's armed forces.
Attackers also killed nine soldiers and three civilians in an attack on the southwestern city of Kalumba on Wednesday. Malian forces contained and dispelled the attack, destroying several "terrorist logistics bases" camouflaged with vegetation, the army said.
The Malian army has not said whether any attackers have been killed.
The statement said the third attack on military installations near the south-central city of Mopti was pushed back without casualties.
CNN cannot independently confirm the number of casualties suffered by the Malian army.
The Malian army expressed its condolences to the families of the victims and tried to reassure citizens that it would stand firm in its "anti-terrorist struggle" and continue to put pressure on armed groups and their shrines.
The latest series of attacks comes days after heavy gunfire was heard at the main military base outside the Malian capital Bamako before weakening after about an hour in what residents of the camp said was an attack by Islamist militants, according to Reuters.
French President Emmanuel Macron announced in February that France and other Western countries involved in French-led counter-terrorist operations in West Africa would begin their withdrawal from Mali, following a coup in 2020 and the subsequent creation of a military junta. . The withdrawal was expected to last between four and six months.
France first launched anti-terrorist operations in Mali in 2013 under former President François Hollande.