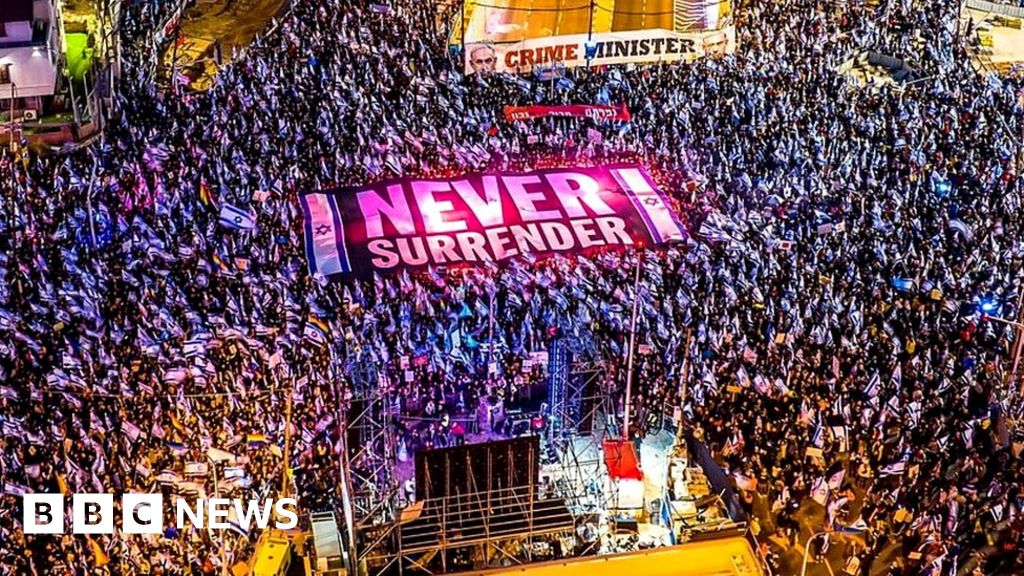 Tens of thousands of Israelis have once again demonstrated in nationwide protests against the government's plan to curtail the Supreme Court's powers.
This is the 11th week of mass demonstrations as opponents of the reforms accuse right-wing Prime Minister Benjamin Netanyahu of undermining judicial independence.
Mr Netanyahu, on trial on corruption charges, says his goal is to restore the balance of power between the government and Israel's highest court.
The escalating protests have affected the economy and led to threats from some military reservists to ignore call-up orders.