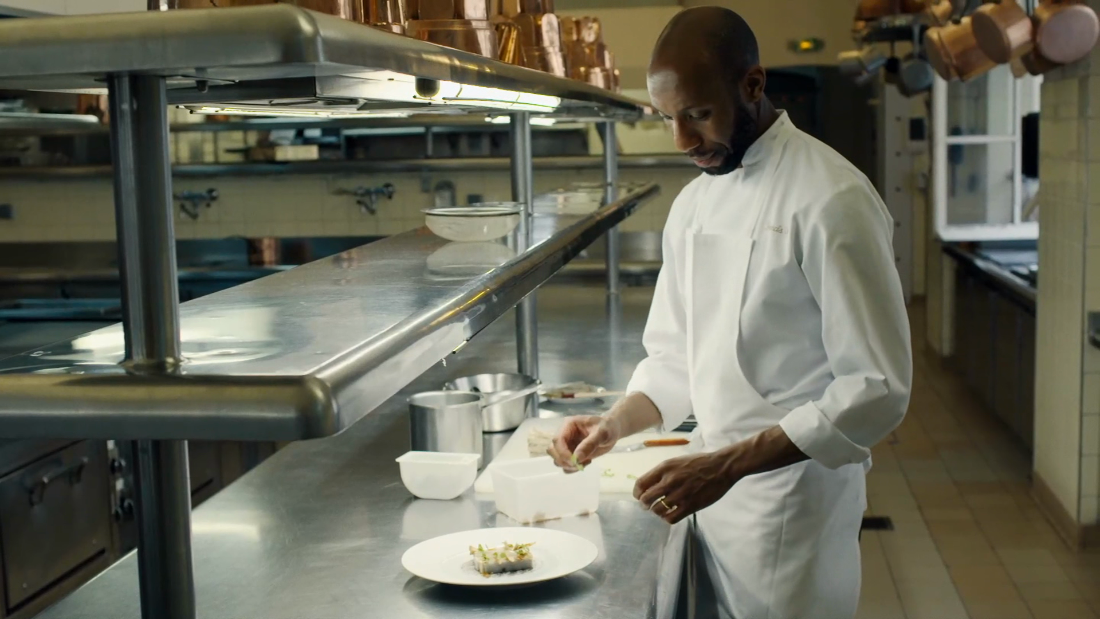 In the gilded rooms of the Palais de l'Élysée, master sommelier Carlton McCoy meets chef Francis Oge, the man who must feed French President Emmanuel Macron.
Oge, who has served four presidents, is a master of fine dining. From his finely striped mille-feuille to his sculptural beef Wellingtons, precision and elegance are non-negotiable in Oge's cuisine.
"The house doesn't work like an ordinary restaurant or an ordinary hotel," he said. "This is France's first home and we are like a showpiece to the world."
His refined and classic style is a form of cooking that has become somewhat extinct in modern France. "What I've noticed is that most of the great chefs you see these days are influenced by their grandmother or their mother. And I, I'm not on the same path," said Oge, a first-generation immigrant.
He moved with his mother from Africa to Paris at the age of 9 and grew up in the suburbs of the city. "When you're a kid, you have dreams," he told McCoy on an episode of the original CNN series Nomad. "Even though I can't reach it, I tried."
Watch a video of the master at work here.