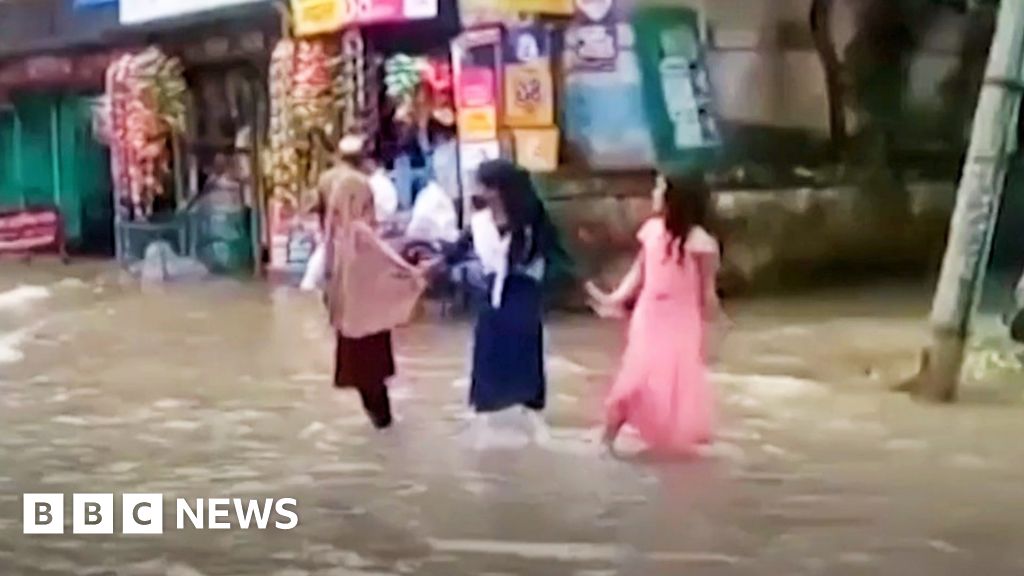 Military personnel have been deployed to rescue and relief operations in Bangladesh after monsoon rains swept large parts of the country.
Officials have said much of the northeast is under water and the situation could worsen over the weekend if more rain is forecast.
The Sylhet region is one of the hardest hit regions, with much of the area without electricity and internet.