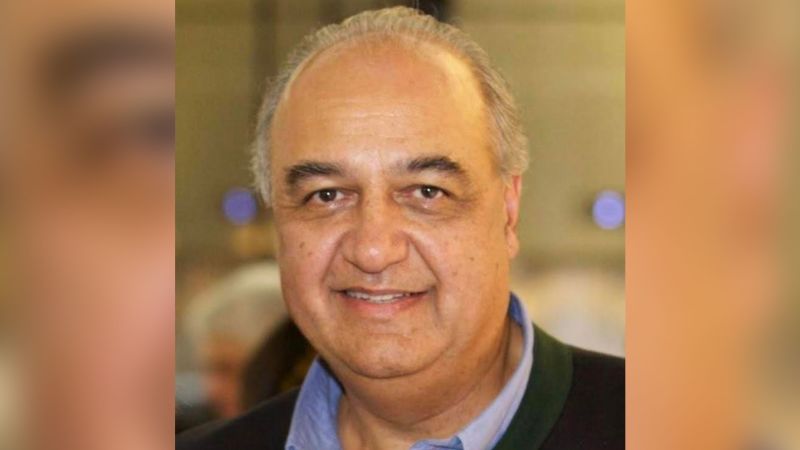 CNN
—

On the fifth anniversary of her father's arrest, the daughter of a man wrongfully imprisoned in Iran is calling on the United States and United Kingdom governments to do all they can to bring him home.
Tara Tahbaz described her father, Morad Tahbaz, as "one of the most amazing people I've ever met – one of the kindest, most generous people."
"We really miss him very much. We are trying to do everything possible to get him home," she told CNN on Tuesday that the anniversary of his arrest is "definitely a very difficult day."
Morad Tahbaz, an American, British and Iranian citizen, was arrested in January 2018 on espionage charges while traveling to Iran. Prior to his arrest, both he and his wife were prevented from leaving the country by travel bans. In November 2019, he was sentenced to 10 years in prison.
Tara Tahbaz told CNN that her family "continues to beg President (Joe) Biden and Prime Minister (Rishi) Sunak to continue working together to urgently bring him home and use whatever resources are available to them."
"We've seen Biden make the bold decisions to bring other American hostages home over the past year, so we really hope our family will be next," she said.
She hopes — along with other families of Americans detained abroad, known as the "Bring Our Families Home Campaign" — to meet directly with Biden.
"I just want him to hear about the pain and struggles we go through on a daily basis and really urge him to act urgently," she said. "I think more than anyone, given everything he's been through, he would have the empathy to understand the pain we're going through."
"Every day they're out there is so hard and it's a day that we risk losing them for good and we really hope that he will act as soon as possible to bring them home," she said.
Tara Tahbaz expressed concern for her 67-year-old father's well-being, noting "he's had cancer and he's gone through various medical conditions while incarcerated," including covid-19 three times. And her fears have been exacerbated by ongoing protests in Iran, which she says have added urgency to his need to be released.
Although Tara Tahbaz can speak to her parents by phone, she has not seen them in person since November 2017.
"I can't believe it's been almost half a decade now that we haven't seen our parents," she said.
The US State Department has classified Morad Tahbaz as unlawfully detained. On Tuesday, Secretary of State Antony Blinken and National Security Adviser Jake Sullivan called for his release, along with fellow wrongfully detained Americans Emad Shargi and Siamak Namazi.
"Reuniting these Americans with their families is a top priority for this administration," Sullivan said in a tweet.