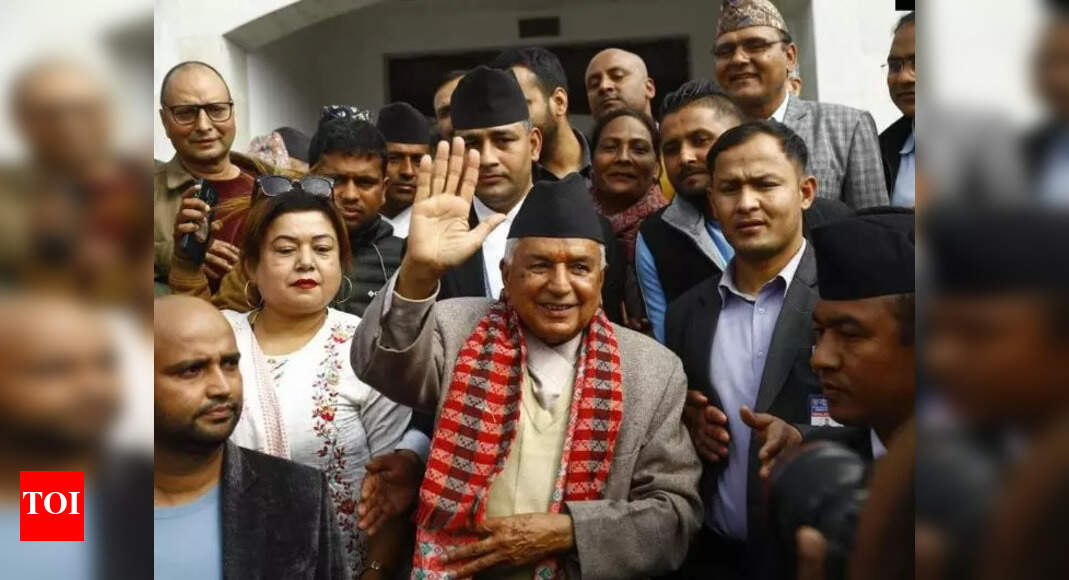 KATHMANDU: The President-elect of Nepal Ram Chandra Paudel will be sworn in Monday at a ceremony at the presidential residence. The oath of secrecy will be taken by the acting Chief Justice of Nepal, according to information from the Nepalese Presidential Office.
Ram Chandra Paudel was elected the new Nepalese president on Thursday.
Paudel garnered 33,802 electoral votes while his rival Subash Chandra Nembwang garnered 15,518 electoral votes, according to Nepal Election Commission.
Furthermore, according to the Election Commission of Nepal, 313 members of the federal parliament took part in the vote, while 518 members of the provincial assemblies also took part in the election process to elect the next president.
The vote took place at the Nepal Parliament House in New Baneshwar, Kathmandu. The Election Commission in the Himalayan Nation had set up two separate polling stations in the hall for federal parliamentarians and the members of the provincial council.
Lawmakers from all provinces came to Kathmandu for the elections. The Electoral College consists of a total of 884 members, including 275 members of the House of Representatives, 59 of the National Assembly and 550 of the seven provincial assemblies.
Paudel was supported by eight parties while Subash Chandra Nembangthe only candidate of CPN-UML, was tipped to be supported by independent legislators.
Paudel said Thursday that he has experience in governance and the functioning of state mechanisms, which makes him suitable for the new position.
Speaking to ANI, Nepal's president-elect, who was also a former house speaker during the monarchy, said he has gained experience in governance and the functioning of state mechanisms.
"I have also held various government roles before. I have also been in the royal palaces during the monarchy, became the speaker of the house and visited the palace once a week. Therefore, the role I am taking on will not be new to me. I have also had meetings with former presidents and also know the functionalities there. I am not new to the role and duties," Paudel said after casting his vote earlier on Thursday.
In addition to being a former Speaker of the House of Representatives, Paudel served more than a decade in prison. He has been legislator six times and minister five times so far. Paudel, a senior leader of Nepal's Congress, had lost the party election, but has now been elected the country's third president. Paudel had the support of ten parties in Thursday's elections.