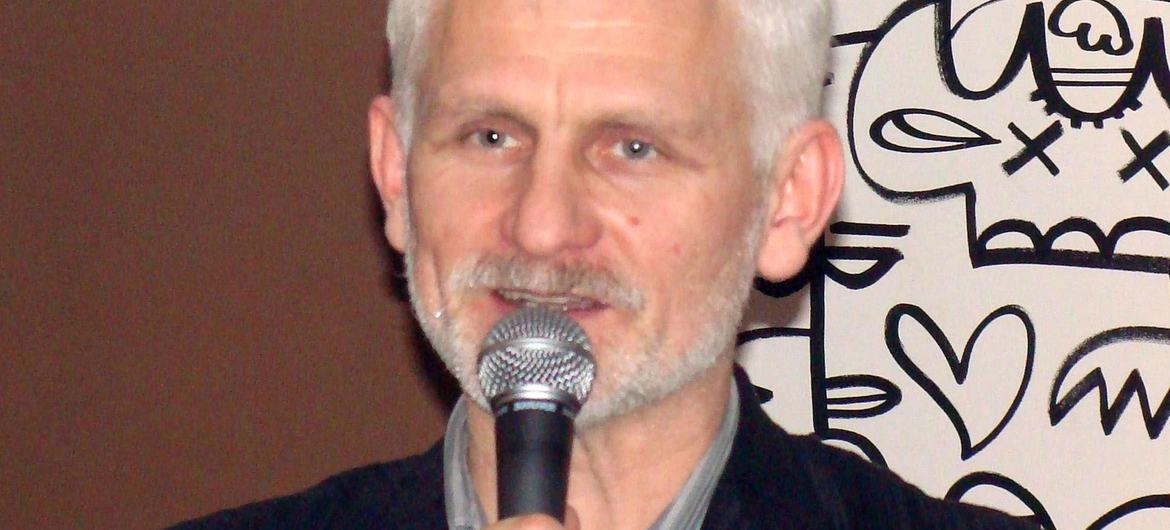 "The prison sentences handed down today in Belarus against four human rights defenders, including Nobel laureate Ales Bialiatskiare deeply disturbing and indicative of the ongoing repression in the country," said Ravina Shamdasani, spokesperson for the UN Human Rights Office, OHCHR.
UN human rights chief Volker Turk has called to end the persecution of human rights defenders and of those who express dissent, and to end arbitrary detention once and for all, she said.
Long prison terms
Authorities announced today that Mr. Bialiatski, president of the Human Rights Center of Viasna, has been sentenced to 10 years in prison for charges of smuggling and extremism.
Three other Viasna members – Valiantsin Stefanovich, Uladzimir Labkovich and Dzmitry Salauyou – received nine, seven and eight years in prison respectively. Mr. Salauyou was tried in absentia.
"We stay very concerned that, as of today, some 1,458 people reportedly detained in Belarus politically motivated accusations," she said.
Convicted of law work
"The lack of independence of the judiciary and others violations of due process guarantees have resulted in human rights defenders in Belarus being prosecuted, convicted and sentenced for their legitimate human rights work," she said.
This includes recent prison sentences imposed in connection with allegations of extremism and high treasonshe added.
On February 17, 10 members of the labor movement Rabochy Rukh were sentenced to between 12 and 15 years and on February 8, journalist Andrzej Poczobut was sentenced to eight years in prison.