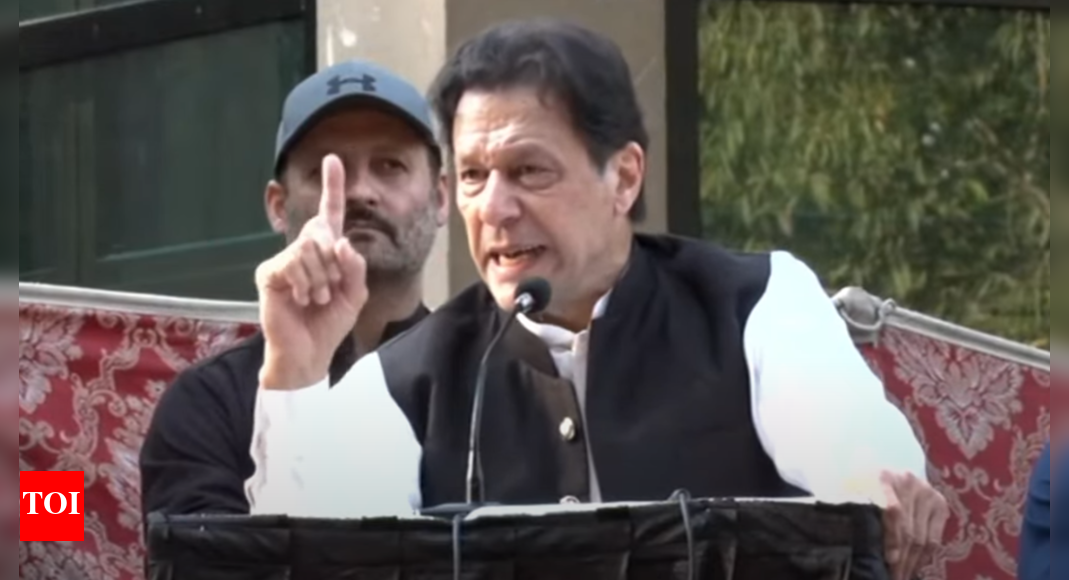 LAHORE: After former Pakistani Prime Minister Imran Khan announced on Saturday that he will lead Pakistan Tehreek-e-Insaf (PTI) election rally in Lahore on Sunday at 2pm (local time), the Punjab government announced on Saturday evening to impose Section 144 (ban on large gatherings) in Lahore to prevent "undesirable incidents", Geo News reported.
This is the second time in less than a week that the caretaker government has imposed the restriction in the run-up to the party's election rally – which has been heavily criticized for its provisional position being "partisan".
As earlier this week, the acting Minister of Information of Punjab, Amir Mir, said the former prime minister has again announced to hold a meeting on an "important day," Geo News reported.
"Today (Sunday) Lahore is hosting a Pakistan Super League (PSL) match. There will also be a 40-kilometer marathon and cycling race in the city," said the information minister.
Mir added that the board informed the party in advance of the events and it was also notified in writing to hold the meeting on another day but chose otherwise.
"In light of the situation, the Punjab government decided today to ban gatherings. Section 144 is being imposed to prevent unwanted incidents," said the information minister.
It will be Imran's first rally Khan will lead within four months as he mobilized the party from his Zaman Park residence, according to the news report. Former Prime Minister of Pakistan was at home as he recovered from an injury sustained last year.
Khan was shot in the legs on November 3 as he waved to crowds from a truck-mounted container as he led a protest march into Islamabad to pressure the government to announce early elections.
However, the caretaker government of Punjab imposed Section 144 (banning public gatherings) in the face of "security threats" resulting in a clash between police and party workers, according to the Geo News report.
Mir said the election campaign will start "22 days" ahead of the polls, implying that the party prepared ahead of schedule as he advised the PTI chief to "take a rest".
The Punjab general election is scheduled for April 30, while the date for the polls in Khyber Pakhtunkhwa is yet to be announced as Governor Ghulam Ali has yet to make a decision, Geo News reported.
At the PTI meeting on Wednesday, clashes broke out between party workers and the Punjab policeleaving several injured.